by Tom Gaylord
Writing as B.B. Pelletier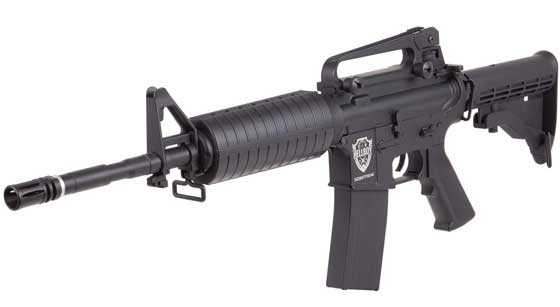 The Hellboy BB gun is a realistic semiautomatic repeater.
This report covers:
Features
Realism
Sights
Carry handle
Stock
Magazine
What's it for?
Summary
Today I start testing the Hellboy-BB-gun from Hellraiser — an Air Venturi brand. This is a semiautomatic BB repeater in the form of an M4 tactical rifle. Several readers have been waiting for this review, so here we go!
Features
Yes, the Hellboy is semiautomatic. Despite having a selector switch that has the Safe, Semi and Auto positions, the Auto position does nothing. The gun will still fire semiautomatically when the selector is in that position. The selector is located in the right place for anyone who has used an M16, M4 or AR-15. read more