by Tom Gaylord
Writing as B.B. Pelletier
This report covers:
Here we go
Wire-stock Daisy
What is Findlay?
10-meter airguns
Sold some stuff
What about a big bore?
Were modern airguns there?
Toys, too
The Larc
There is more
Here we go
Yesterday's report was just a lead-in. Today I want to tell you about the show. First — it was large. It was held in two rooms, with hallways and out-of-the-way nooks also being used. And every table was filled! This was a show you could spend many happy hours seeing just one time. And the tables changed over time, so your second time through things were different. People bought stuff from the public that attended, plus they brought out some of the stuff they didn't unpack in the beginning. It was an all-day affair!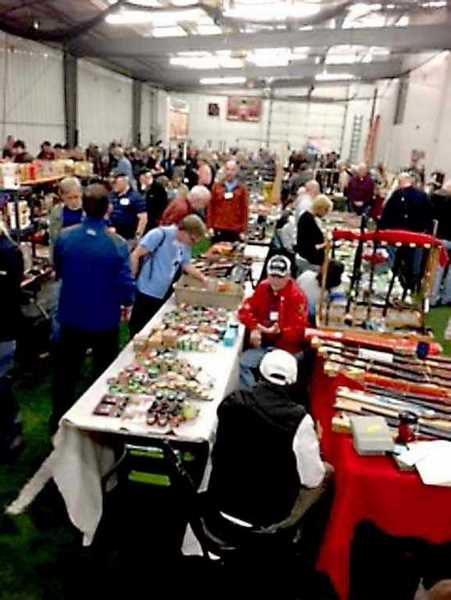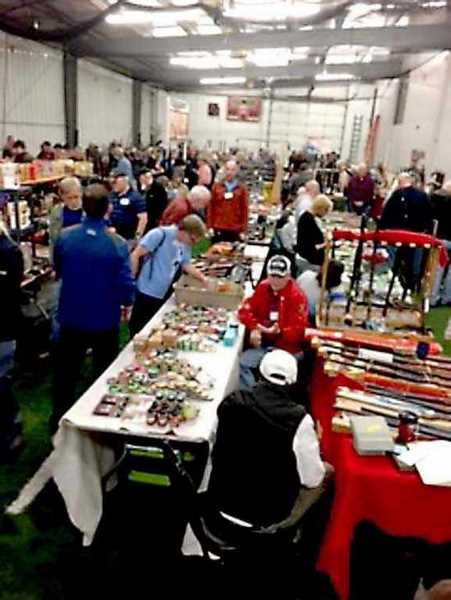 This is a long shot of the main show room. The floor of this room is an indoor soccer field, and it was filled!