by Tom Gaylord
Writing as B.B. Pelletier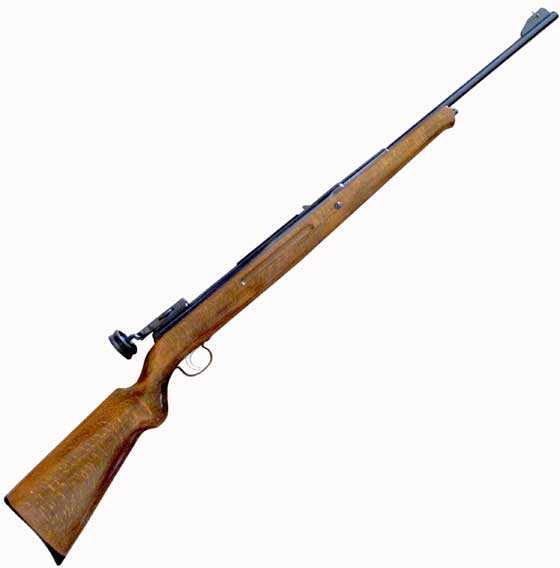 Diana model 50 underlever.
This report covers:
Low light
The test
RWS Superdomes
RWS Superpoints
Falcon pellets
Discussion of the results
Next
Today we are back with the Diana model 50 underlever spring rifle, shooting at 25 yards. I have a couple things to tell, so let's get started.
Low light
First, my quartz light that I always us to illuminate the target was on the fritz, so for all of today's shooting I illuminated the target with a powerful flashlight. It wasn't ideal, but I believe it worked okay. I learned one thing for sure — I need a backup quartz light!
I remembered to switch the front sight post to the large square-topped one that's best for target shooting. I wouldn't have that as an excuse for poor marksmanship! read more