by Tom Gaylord
Writing as B.B. Pelletier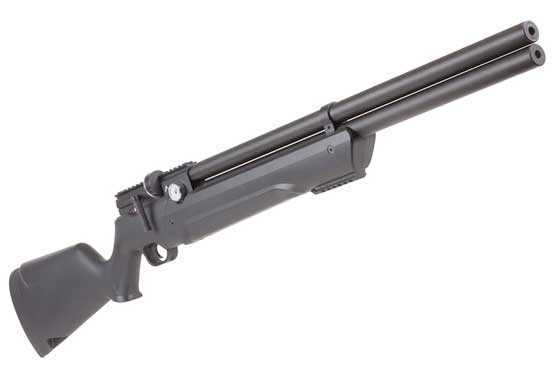 Air Venturi Avenger.
Part 1
Part 2
Part 3
Part 4
Part 5
Part 6
Part 7
This report covers:
The test
Air Arms 16-grain dome
Second target
Air Arms Falcon pellets
Second group of Falcons
Last group
Oh, oh!
Summary
Today I shoot the Air Venturi Avenger for accuracy at 50 yards. We already know this one is a winner. How good is it?
The test
I went to AirForce Airguns to shoot the rifle. They have a nice outdoor range that I had all to myself. I shot at 50 yards off my portable benchrest. The rifle was rested on a sandbag. I had filled it at home and didn't bring an air tank to the range because I knew it had at least 90 good shots and there was no way I was going to shoot that many.
I shot from the single shot tray because I wanted nothing to get in the way of the best this rifle can do. The Meopta Optica6 scope was as sharp as ever, and could almost resolve the 10-dot of a 10-meter air rifle target at 50 yards! read more