by Tom Gaylord
Writing as B.B. Pelletier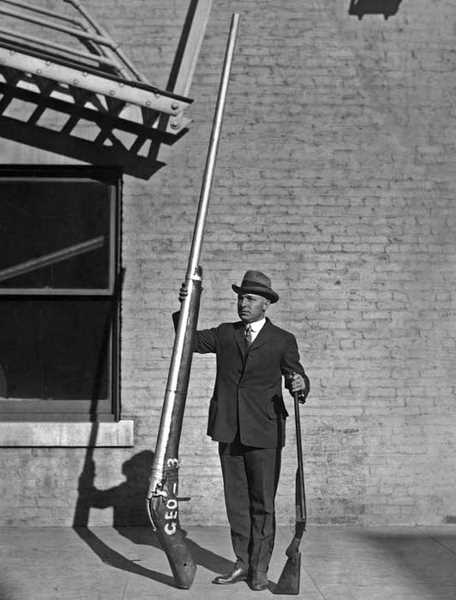 A punt gun is huge! The man has a conventional shotgun in his other hand for comparison.
This report covers:
Market hunting
What is a punt?
What is a punt gun?
The nasty part
Punt guns in the movies
Why the punt gun today?
I'm having some fun today, and I want to invite all of you to have some with me. First of all — what do punt guns have to do with airguns?
ABSOLUTELY NOTHING!
About the only thing I can say is that both things have the word "gun" in their title.
Market hunting
I will step across the politically correct line now and talk about market hunting. Until the 20th century, market hunting was one of the ways the human race survived. Today we go to the grocery store. In 1875 we either raised our own meat or else we bought it from a meat market that, in turn, bought it from either a local rancher or a market hunter. read more