by Tom Gaylord
Writing as B.B. Pelletier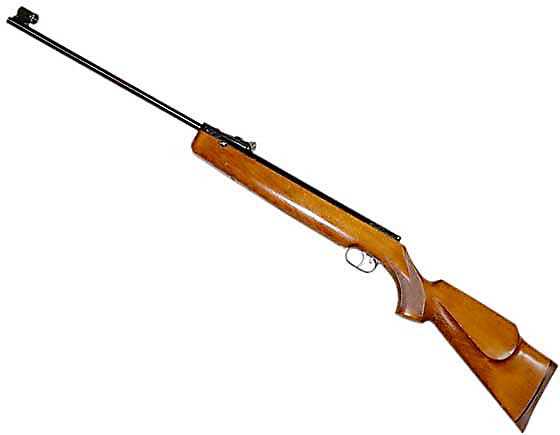 The Beeman R8 looks like a baby R1.
This report covers:
Clean and inspect
Little wear
Install the Rail Lock mainspring compressor
Now what?
Tip
When to take off the compressor
Finish threading the end cap
The trigger
It's been modified!
Installing the trigger
Trigger tip
How does it feel?
RWS Hobbys
RWS Superdomes
JSB Exact RS
What happened?
Today I finish inspecting and cleaning the Beeman R8. I will then assemble it, lubricate it and test it with the same pellets I used before, so we can compare.
Clean and inspect
As I cleaned all the grease off the parts I inspected each of them. The piston and spring guide have not been altered. The mainspring is straight (test it by rolling on a flat surface) and fits the piston and spring guide reasonably well. There is some tolerance between the spring and both those parts, and if I were doing a top grade tune I would make a new spring guide, plus I would either shim the inside of the piston or find a mainspring that fits it closer. I'm not doing that today. read more