by Tom Gaylord
Writing as B.B. Pelletier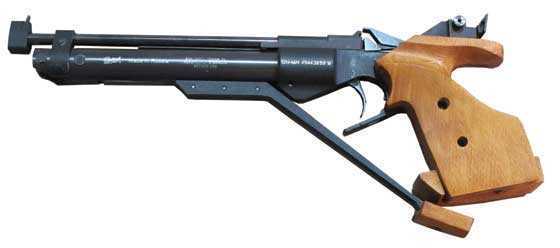 IZH 46M single stroke target pistol.
This report covers:
The test
RWS Meisterkugeln Rifle
JSB Match Light
Sights?
Other pellets and holds
The new hold
RWS Hobby
RWS R10 Match Light
Best for last
Discussion
Summary
Today I test the accuracy of the IZH 46M target pistol. We already know it's a bit more powerful than the standard IZH 46, but how is it downrange?
The test
I shot off a bench at 10 meters. The pistol was rested several different ways that will describe as we go. I used a 6 o'clock hold, the same as when I shoot competition. I shot 5-shot groups that allowed me to test more pellets.
I had no idea of where the pistol was sighted, but since it has open sights I started right at 10 meters. Open sights may be a little off, but they don't have the alignment issues associated with scopes. read more