by Tom Gaylord
Writing as B.B. Pelletier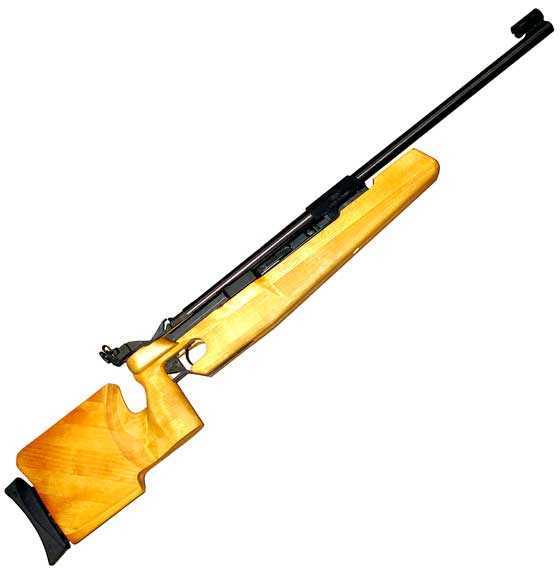 IZH MP532 single stroke target rifle.
This report covers:
Rough-looking stock
Haemmerli free pistol
Who is the rifle made for?
Also in the box
Bringing them back
ATF Sealant on the seals
Part two of the seal fix
I bought a second rifle
Rifle one from 2007
RWS Basic
Meisterkugeln Rifle
Rifle two from 1997
Differences in the second rifle
RWS Basic first string
RWS Basic second string
RWS Meisterkugeln in rifle two
Trigger pull
Pumping effort
What have we learned?
Today we look at the velocity of the IZH MP532 10-meter target air rifle. I'm also going to tell you how I brought both of mine back from the grave — something so easy that you can do it too! But before we get to that I want to say a few words about some comments that were made to Part 1.
Rough-looking stock
The Soviets (and the Russians of today) had/have a different approach to target guns. They believe the shooter must shape the stock or grip to fit themselves. So, many Soviet/Russian target guns are sold with stocks and grips that are left in the raw. Perhaps the best example of this is the Soviet free pistol — the TOZ-35M. read more