by B.B. Pelletier
Announcement: Mark Barnes is this week's winner of Pyramyd Air's Big Shot of the Week on their facebook page. He'll receive a $50 Pyramyd Air gift card! Congratulations!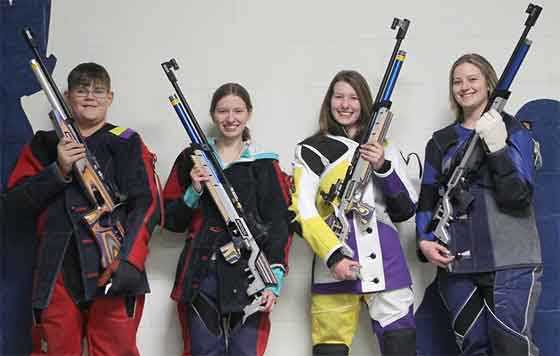 Mark Barnes submitted the winning Big Shot of the Week. This is the varsity air rifle team at Lathrop High School in Fairbanks, Alaska.
Photos by Earl "Mac" McDonald
You all seemed to enjoy hearing about the 2012 SHOT Show, even though I went into some pretty great detail, so today we'll do Part 3. Hopefully, this will keep us busy this weekend!
More on Media Day
The Boulder City gun range, where Media Day was held, is a huge facility with dozens of individual ranges that stretch at least half a mile. Now that I've been there, I recognize the ranges in all the Pawn Stars episodes with shooting. read more