by Tom Gaylord, a.k.a. B.B. Pelletier
Today's report is a guest blog from reader Paul Hudson. It It's his evaluation of the Crosman 622 repeater.
If you'd like to write a guest post for this blog, please email me.
Over to you, Paul.
The Crosman 622
by Paul Hudson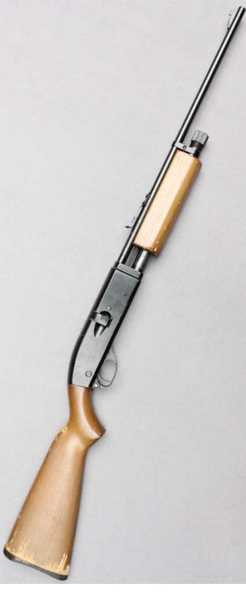 The Crosman 622 is a rarity — a slide-action CO2 repeater.
The Crosman 622 is a repeating slide-action CO2 pellet rifle. It was produced from 1972 to 1978 in .22 caliber only. It uses the familiar 12-gram Powerlets and has a rotary clip that holds six pellets.
There have been only a few other slide-action repeaters available in the recent past — the Gamo Extreme CO2 and the Shark roundball repeater made in Argentina are two examples. The Gamo uses an 88-gram cartridge, and the Shark is a bulk-fill gun. read more