by Tom Gaylord, a.k.a. B.B. Pelletier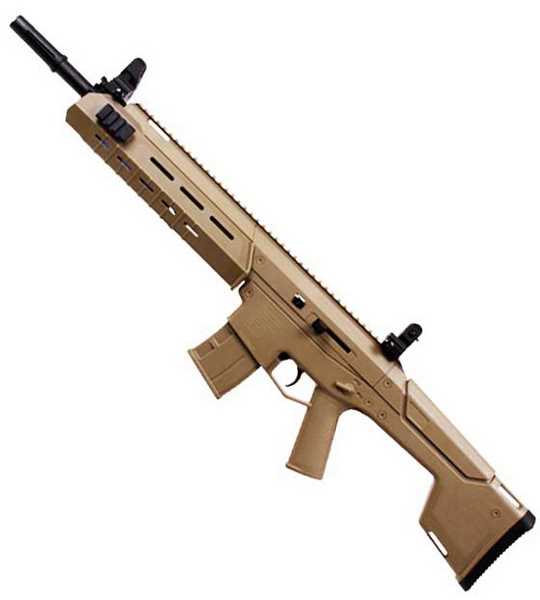 Crosman MK-177 is a multi-pump version of FN's SCAR.
Today, we'll begin testing the accuracy of the Crosman MK-177 multi-pump pneumatic. Because this rifle shoots both pellets and BBs, I'll test both, but not at the same time and not in the same way. Today's test of lead pellets was done at 10 meters, using the iron sights provided with the rifle.
I decided to use 5 pumps per shot for the entire test. That was both easy to do and was also pretty quick. According to the velocity test we did last time, Crosman Premier lites were averaging just over 500 f.p.s. on 5 pumps.