by Tom Gaylord
Writing as B.B. Pelletier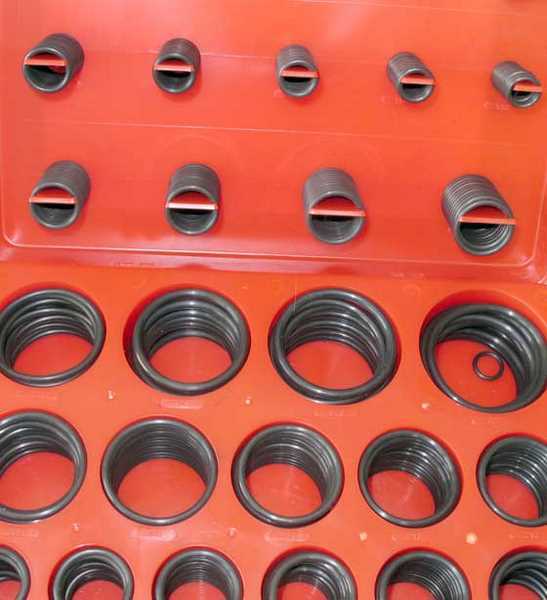 An assortment of o-rings.
This report covers:
History
Flexibility is key
O-ring failure
O-rings as a face seal
O-ring-assortments
Hardness
Some o-ring facts
The seats or channels they sit in help o-rings work!
O-rings used other ways
Summary
An o-ring is a donut-shaped elastomer (pliable) seal that performs sealing functions for hydraulics and gasses. Airguns use o-rings a lot, and for different purposes. They help us enjoy our hobby with a minimum of fuss. But what do we know about them?
History
The first patent for an o-ring was by the Swedish inventor, J.O. Lundberg. It was granted in 1896. Not much is known about him, but Danish machinist, Neils Christensen who came to the U.S. in 1891, patented the o-ring in this country in 1937. No doubt his work originated from his development of a superior air brake that Westinghouse, a leader in air brake technology since George Westinghouse invented the first fail-safe railroad air brake in 1869, gained control of. In World War II the U.S. government declared the o-ring a critical mechanical seal technology and gave it to numerous manufacturers, paying Christensen a stipend of $75,000 for his rights. Long after the war was over and he had passed away his family received another $100,000 read more