by Tom Gaylord, a.k.a. B.B. Pelletier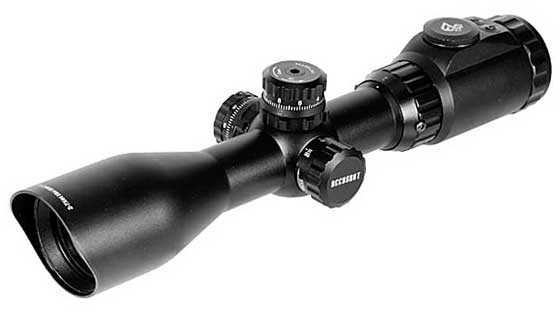 Leapers UTG Accushot 2-7X44 Scout Scope is a remarkable sight!
This report covers:
• What is a scout scope?
• Magnification
• Bright!
• The test
It's been a long time since we looked at this UTG 2-7X44 Scout SWAT scope, and I want you to know that it isn't because the scope isn't interesting. It's very interesting. But other questions and products always seemed to get in the way of this third report. Today that ends, as we'll take another look at this great scout scope.
What is a scout scope?
Scout scopes are scopes that have very long eye relief. Where a normal long eye relief scope might allow you to position the eyepiece 4-5 inches from your eye, a scout scope lets you get back 9-11 inches. This scope we're looking at today has an eye relief of 9.5 to 11 inches, so it spans almost the entire length that all scout scopes provide. read more