by Tom Gaylord, a.k.a. B.B. Pelletier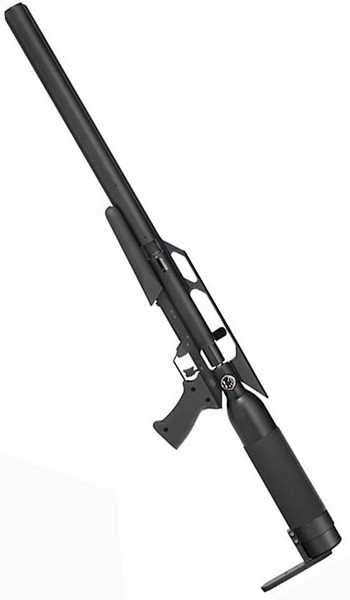 AirForce Condor SS with Spin-Loc tank. The buttpad is shown flipped down.
Before we start today's report, many of you requested to see the Condor SS next to a regular Condor and a Talon SS for size comparison. The photo below shows that.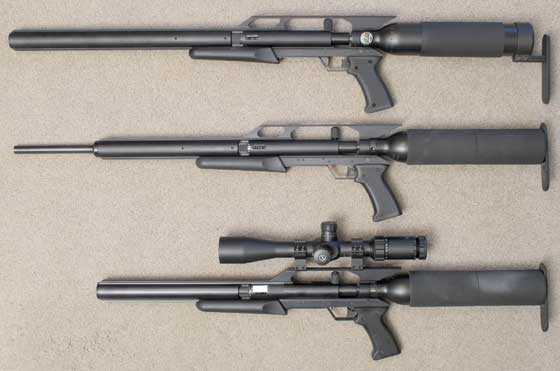 Condor SS on top, Condor in the middle and Talon SS on the bottom.
Today, we'll begin the accuracy test of the new .22-caliber AirForce Condor SS rifle with Spin-Loc tank. This was shot indoors at 25 yards and was the first time I've shot this rifle for accuracy.
I mounted a Bushnell Banner 6-18X50 AO scope in a one-piece BKL mount with 1-inch rings. The scope was clear and bright at 25 yards. I've used it in the past, so I know it's a good one.