by Tom Gaylord
Writing as B.B. Pelletier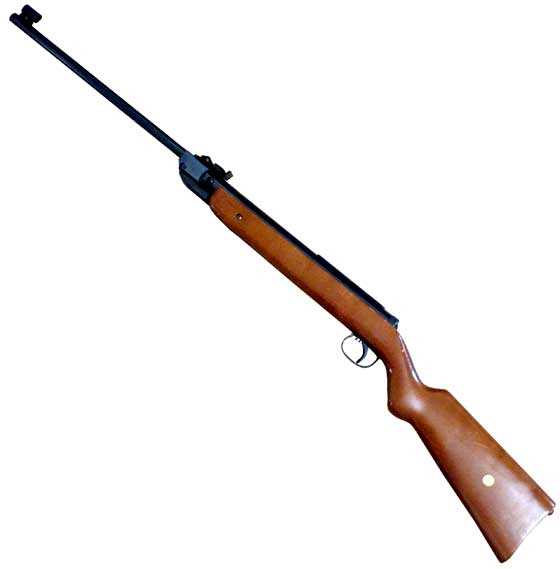 Michael's Winchester 427 is a Diana model 27 by another name. The rifle pictured is my Hy Score 807/Diana 27.
Part 1
Part 2
Part 3
Part 4
Part 5
This report covers:
Assembling the ball bearing cages
Two cages — inner and outer
The real sear
Trigger assembly
Finish the assembly
Trigger adjustment
Test the rifle
Summary
And I'm going to pick it up right where we left off on Friday. A reminder that I am in Las Vegas at the SHOT Show today and will not be able to respond to comments as easily as normal. Let's get started.
Assembling the ball bearing cages
We have come to the most daunting part of the assembly — assembling the trigger unit. You have to put a swarm of loose parts into the spring tube under tension from both the mainspring and the trigger spring. First, put the lubricated spring guide into the rear of the mainspring. I forgot to do that the first time through and I assembled the rifle without the guide. Got the rifle all buttoned up and said those famous last words, "I hope I never have to do THAT again!" Then my eyes fell on the guide sitting on the table. It was smiling at me, and I'm pretty sure I heard God laugh a little! read more