HW90 Owner's Manual

Operating Instruction
Attention:
You have a gun and not a toy in your hands. Always point the gun in a safe direction. Do not force when using the gun especially during cocking and closing operations. During the cocking operation no finger should be close to the trigger. Hold the stock by the pistol grip with the right hand, and press the locking lever forward to its fullest extent with the thumb of the left hand. Now push the barrel downwards until the trigger mechanism engages audibly. Insert the Diabolo pellet into the chamber. It has to be flush with the end of the barrel (see Inserting a pellet). Turn back the barrel in its original position and rotate (close) the locking lever.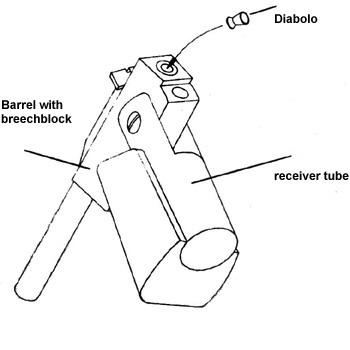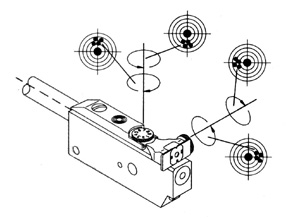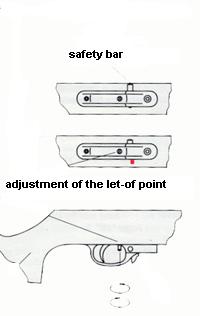 Attention: The gun is now loaded and ready to fire!
WARNING
: NOT A TOY, ADULT SUPERVISION REQUIRED, MISUSE OR CARELESS USE MAY CAUSE SERIOUS INJURY OR DEATH. MAY BE DANGEROUS UP TO 291 YARDS (266 METERS)
THIS AIR GUN IS RECOMMENDED FOR USE BY THOSE 16 YEARS OF AGE OR OLDER. READ ALL INSTRUCTIONS BEFORE USING. THE PURCHASER AND USER SHOULD CONFORM TO ALI, LAWS GOVERNING USE AND OWNERS SHIP OF THIS AIR GUNS.
WARNING
: THIS GUN CAN CAUSE DEATH. READ AND FOLLOW THE INSTRUCTIONS CAREFULLY. DO NOT LOAD PELLET INTO THE CHAMBER UNTIL YOU ARE READY TO SHOOT. IF YOU DO LOAD PELLET AND DECIDE NOT TO SHOOT. REMOVE IT EITHER MANUALLY OR BY SHOOTING IT IN A SAFE DIRECTION. AN UNCOCKED, UNLOADED GUN IS SAFE. ACCIDENTS HAPPEN FAST. AND ACCIDENTALLY INJURING OR KILLING SOMEONE IS A TERRIBLE THING. SHOOT, SAFELY.
WARNING
: Never assume gun is empty of projectiles. Always point the gun in a safe direction.
WARNING
: The components of this gun were engineered to deliver optimum performance. Any modification or tampering with a gun may cause amalfunction and make it unsafe to use. Any change in performance, such as a lower trigger force and shortened trigger travel, indicates possible wear, and such gun should be inspected, replaced or properly repaired by qualified personnel. Any gun that has been dropped should be checked by qualified personal to insure its function has not been effected.
WARNING: A GUN THAT IS NOT OPERATING PROPERLY MAY BE DANGEROUS. IT SHOULD BE KEEP SAFELY FROM USE BY ANYONE UNTIL REPAIRED OR DESTROYED.

CAUTION:
When you use a backstop, it is important to remember that they will wear out with continued use. Because of this you should always places your backstop where it will be safe, and check it carefully before and after each use. A severe rebound or ricochet is an indication that the backstop is faulty and you should stop using it immediately.
SHOOTING FOR PELLET GUN SAFETY
To help make your air gun shooting experience safe and enjoyable, We've put together some tips that will put you right on target.
ALWAYS WITH AN ADULT
Before handing any gun, always get permission from your parents' or another responsible adult. If this is your first pellet guns, sit down with your parents and discuss under what circumstances the gun can be handled. When eve r you shoot always have adult supervision.
ALWAYS LEARN HOW FIRST
Before you start shooting, learn what it takes to shoot safely and successfully. Always read the gun operations guide to learn how your gun operates. Study it with your parents or another adult. Be sure you understand all of manufacture s instructions. Always find a knowledgeable adult to teach you safety and proper shooting techniques. If you cannot find some- one, contact the National Rifle Association's Training Department for the name of an RNA Certified Instructor in your community. These instructors will glad to help. Attend an RNA Gun Safety or Basic Shooting Course. The course, conducted by RNA instructors, will provide hands - on learning. You will receive a certificate when you successfully complete the course.
ALWAYS ON A SAFE SHOOTING RANGE
Whenever you shoot a pellet gun it is essential that you use a safe shooting range. A safe range can be set up in many places: in your home, backyard, school, recreation center or church.
To have a safe range three things must be presents; a safe area, a safe distance and a safe backstop.
Safe Area - Whether in a basement, hall or room be sure your range is set up so no one can accidentally walk in front of the firing line. Indoors, make sure doors and side windows are locked. In the backyard, always shoot in a safe direction. In either case, never point the gun toward windows, or where people might walk.
Safe Distance - Have at least 15 feet between the shooter and the target.