Share your knowledge!
We encourage you to share your opinions, both favorable and unfavorable, in the space provided below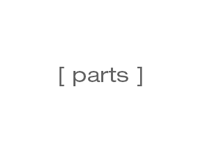 Rate this item
Overall rating *
Value for money *
Sign Into Your Existing Account
Login with Your Social Network
Facebook
Yahoo
Microsoft
Google
LinkedIn
Product review policy
Product reviews may be declined for any of the following reasons:
Negative review of product purchased from another source.
Does not own or use the product.
Directs people to another site.
Provides maintenance, repair and/or disassembly instructions that may not be safe or accurate.
Mentions or suggests removing or concealing the orange muzzle of an airsoft gun.
Mentions or suggests adding a silencer to a pellet or BB gun or mentioning the use of the same (except for silencers that are integral to the gun as originally manufactured).
Unhelpful terms, foul language or negative remarks about other reviews or reviewers.
So short that it doesn't provide helpful info.
Written in cryptic text message format.
Includes incorrect statements about the product.
Tasteless or unsuitable screen name.
Includes inappropriate uses or prey for the product or overly graphic descriptions of kills.
Mentions or suggests that it can kill, harm, injure or maim a human.
Mentions a competing merchant or that it can be bought cheaper elsewhere.
Unrelated to the product.
Photos and videos may be declined for any of the following reasons (any text must also meet the above requirements):
You don't own the rights to the photo or video.
Inappropriate logos, elements or uses.
Not related to the product.
Poor quality (fuzzy, taken too far away to recognize product, etc.)
Airgun shows a removable or aftermarket silencer.
Airsoft gun does not have an orange muzzle.
Shows a symbol, ad or logo from another company or product.
Shows a hunt scene or dead animals.
Inappropriate or offensive screen name or text.
Shows a dangerous situation or procedure.
Lack of eye protection (except for obviously posed photos).
Finger is on the trigger but shooter is not looking in same direction as the muzzle.
It's a duplicate.
If a review contains negative personal experiences regarding the service of our associates, be assured your experience is being addressed internally. We welcome another submission that does not violate our guidelines.