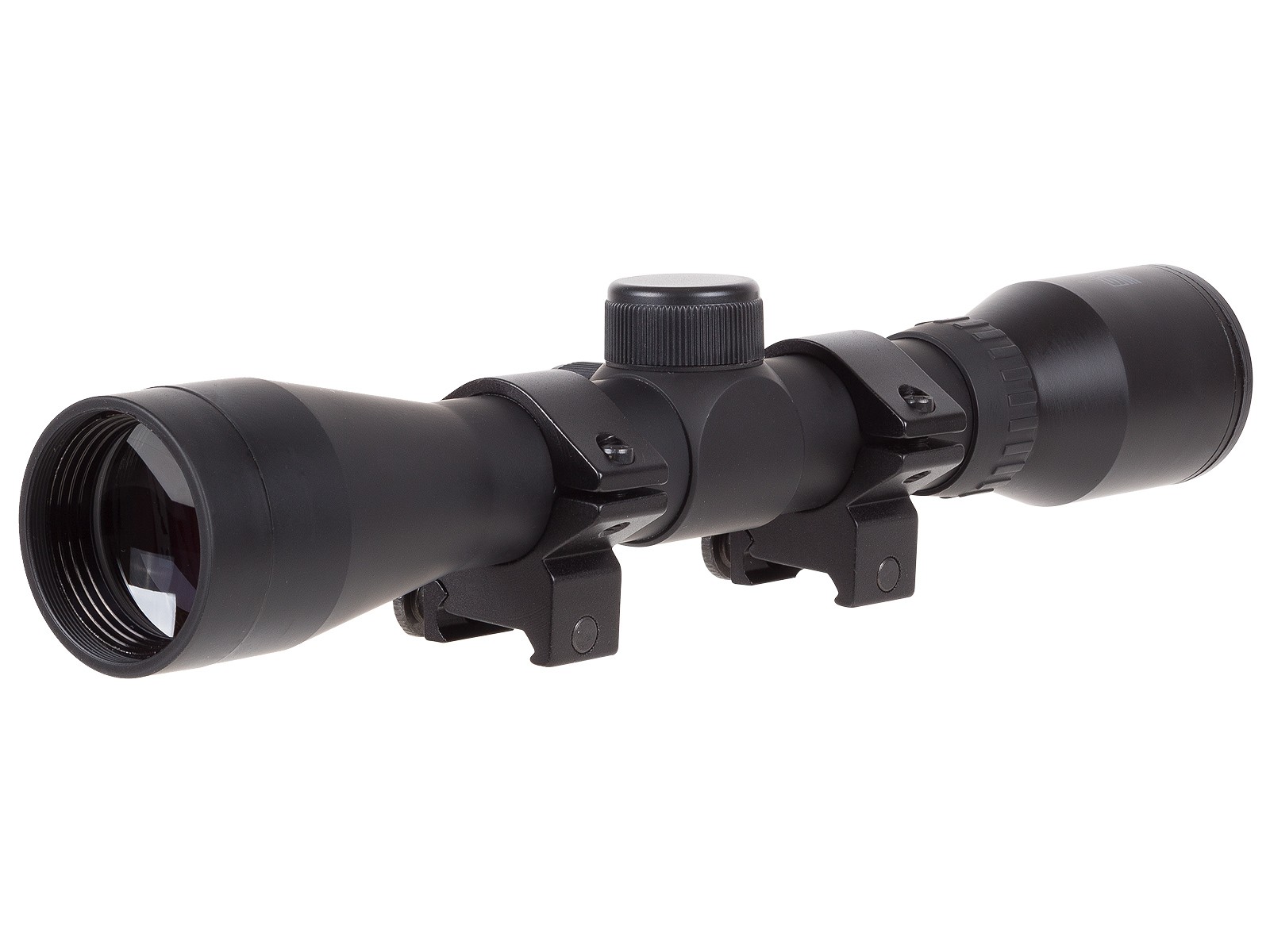 Create an online review   and share your thoughts with other customers
The most helpful favorable review
2 of 2 people found the following review helpful:
By Kris from USA on 2015-12-24 11:08:45
Things I liked: This scope fits great on a Crossman MK-177 and is getting extreme accuracy at 30 feet. There are 5 shot groups the size of a dime using standard Crossman hunting point pellets. The windage and elevation adjustment knobs are easy to access and have crisp adjustment clicks for very precise adjusting. The optics are surprisingly bright as we sighted this inside our basement for elimination of wind. The scope's finish is very matte and matches the color of the rifle with the scope having accompanying see through caps which is a plus when using in the rain. The mounts are solid but I switched them out for UTG quick release in the high mount design.
Things I would have changed: nothing
What others should know: Do yourself a favor and have birchwood casey easy spot targets for sighting the scope in as the lines on the targer really show up on the scope. Get yourself a set of butler creek Flip open scope caps for sure and you have it made.
The most helpful critical review
0 of 0 people found the following review helpful:
By Daniel from USA on 2011-10-01 21:52:55
Things I liked: Zooming is great
Things I would have changed: One of the rings on the inside of the scope broke and is in my view will i was trying to zero it. No I did not drop it.
What others should know: Its great if it doesnt break like mine did