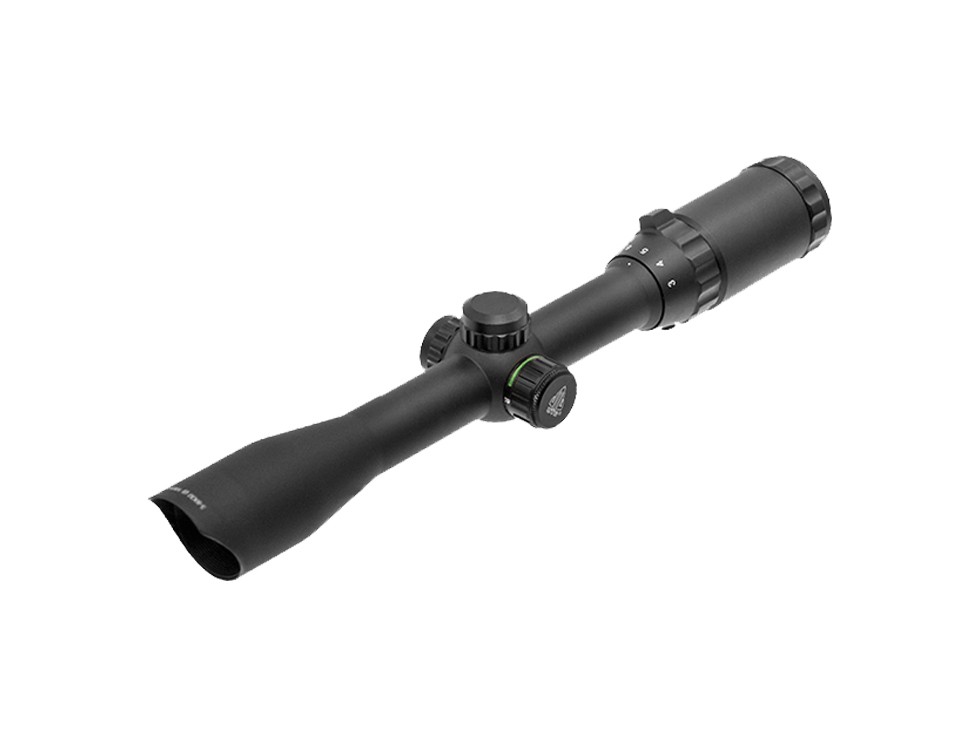 Average Customer Review
4.0
(5 reviews)
4 star

2 star

1 star
Add to Cart
Only 4 left in stock
Create an online review   and share your thoughts with other customers
The most helpful favorable review
0 of 1 people found the following review helpful:
By ben from USA on 2016-02-25 00:49:28
Things I liked: just what i needed in a scope.if i were poking paper i might have gone with ao. but im more concerned with my target seeing me move and im not getting much closer than 30 yds. the red, green illuminated mil-dot works great in low light and it turns on and adjust quickly and easily. the scope zeroes easily and holds it well the caps keep it from being bumped out of zero. the mounts have 2 screws and the caps have 4 so you can pull them down tight in sequence and there solid without ever getting near over tight. there good mounts. i like the 32 mm cause it collects nearly all the light your eye can process without being bulky. i think its a very good scope for hunting with an airrifle or 22 rim fire, if i were poking paper or shooting 400yds i would consider a 50mm with ao and open turrents.
Things I would have changed: the front flip open cap comes off easily cause the angled sun shade dont have enough meat on the bottom for the cap to grip. manufacture could use a longer cap or a built in clamp. i put a little silicone adhesive and it stopped trying to jump off.
What others should know: it is a real nice scope for still hunting or stalking with a airrifle or rimfire.
The most helpful critical review
0 of 0 people found the following review helpful:
By Clarke from USA on 2018-08-26 11:15:59
Things I liked: Nice simple illumination, seems resonably well built, good repeatability.
Things I would have changed: The optics leave much to be improved - they don't let through a lot of light -of course this is not an expensive scope, but I have another UTG product that was only $10 more and a huge improvement.