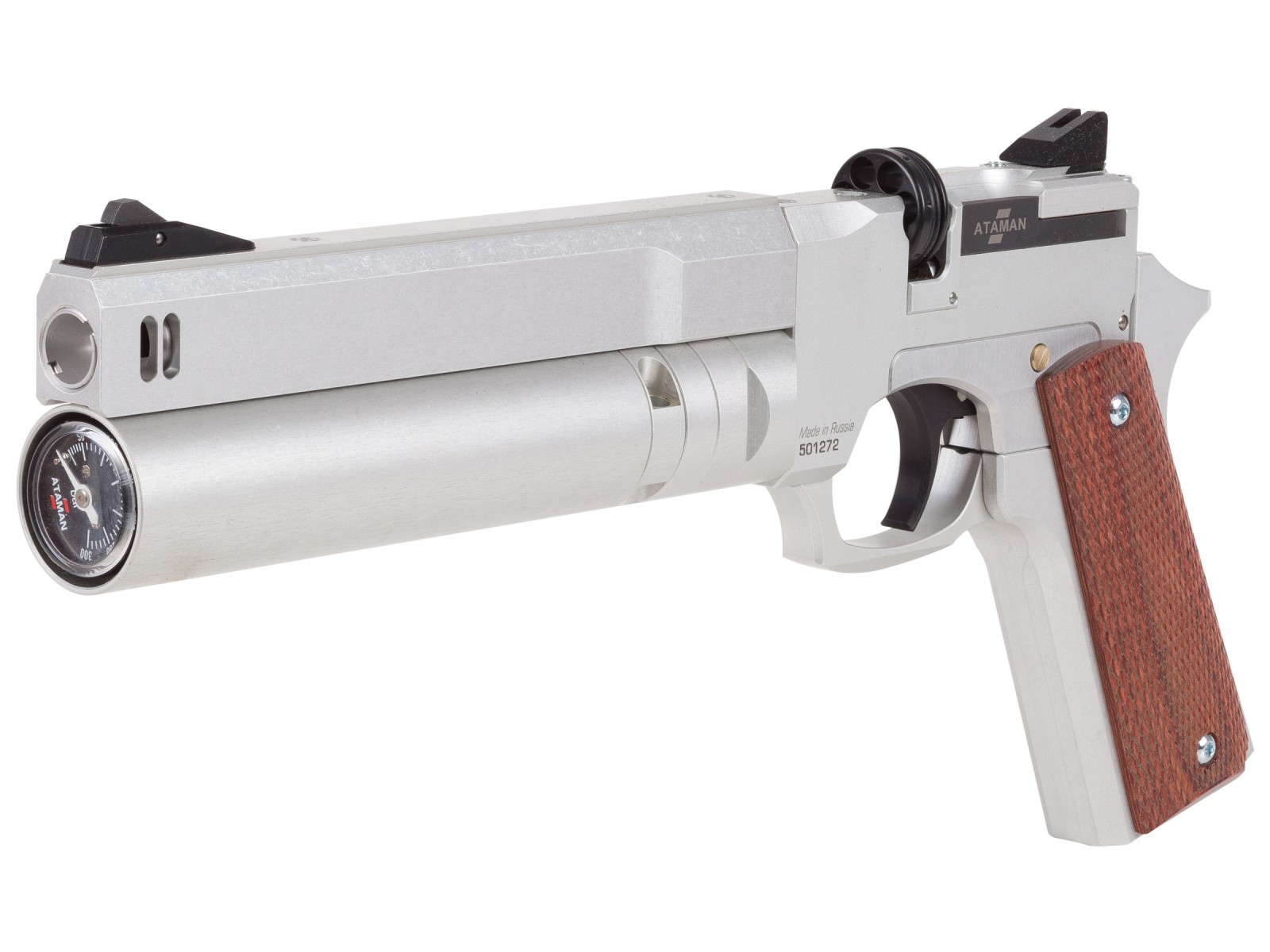 Average Customer Review
5.0
(6 reviews)
4 star

3 star

2 star

1 star
Create an online review   and share your thoughts with other customers
The most helpful favorable review
2 of 3 people found the following review helpful:
By Rich from USA on 2018-04-13 15:53:05
Things I liked: I friggin love this gun! This is my first pcp pistol. Got it because I wanted something more cost effective to get some trigger time with than my traditional powder guns. I have a few co2 replicas but I wanted something that packed more punch with consistent velocities in case I needed to dispatch the random critter here and there. This thing fits the bill perfectly and still maintains the look and feel of traditional pistol/1911ish. Also able to fill it with my Hill pump relatively easily, which is a definite bonus. Expensive? Yes. Worth every penny? Definitely
Things I would have changed: Wish the rear site was a little more adjustable. It seems to be pretty accurate right out of the box though.
What others should know: I've been looking for spare o-rings just to have in case I need to replace any. Haven't had much luck. Maybe because it's still relatively new there's not a lot on the market yet. Or maybe I'm just not looking in the right places.
The most helpful critical review
1 of 1 people found the following review helpful:
By Scott from USA on 2018-12-05 22:48:03
Things I liked: I can not tell you the quality of air gunners this site has vs. others is crazy. I own two Ataman AP-16's one purchased at Pyramid one at Air Gun Depot, I also have the Ataman M4 from Pyramid. These gun perform flawlessly an at Max fill with the proper tuning will smoke any other PCP pistol of it's class. The workmanship is beautiful considering they are air pistols an all Russian firearms powder or air are guns made to be used. I own FX an some other top name PCP air guns an Ataman is always my first choice.
Things I would have changed: Improve how the magazine rides, would like to see a more stable platform for the magazine maybe like the Benjamin Maurader uses.