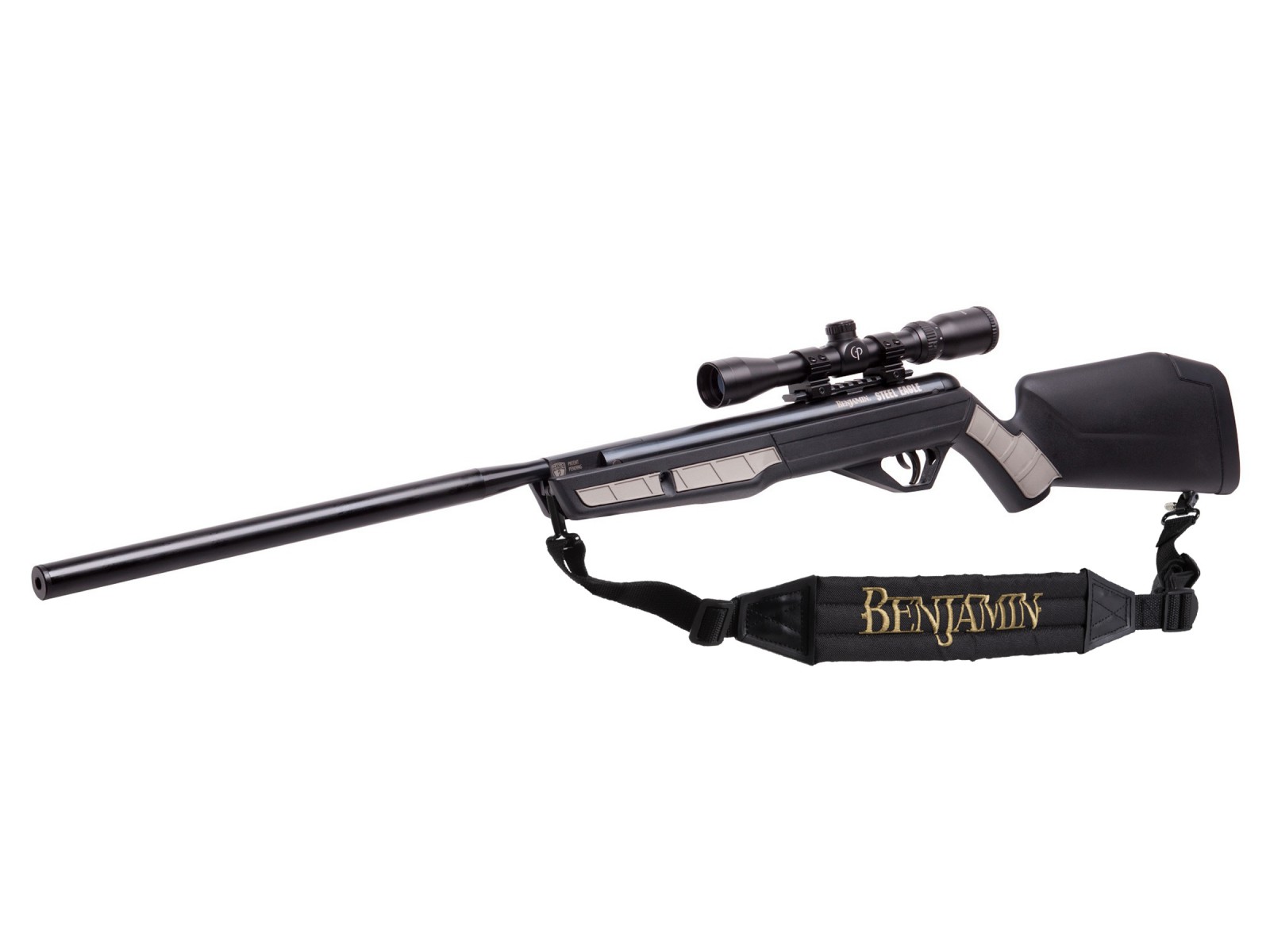 Average Customer Review
4.5
(6 reviews)
3 star

2 star

1 star
Add to Cart
Only 1 left in stock
Create an online review   and share your thoughts with other customers
The most helpful favorable review
0 of 0 people found the following review helpful:
By Charlie from USA on 2017-12-13 10:03:09
Things I liked: Great hard hitting and fairly quiet i live in the country and use it for everything pest (three nights ago i dispatched a possum it took two shots my first shot was a little off due to me trying to hold a flashlight and shoot at the same time at night lol) and i regularly squirrel hunt and rabbit hunt this is a good gun for 30 yards and less i can hit things like cans and beyond that but for best chance of a clean kill i don't shoot beyond 30 yards i use the Amazon 3-9x40 hammer airrifle scope great combo and has held up to the abuse of this gun. Reason of purchase is my old original benjamin np1 trail finally died will have to say this one shoots flatter than the np1 :)
Things I would have changed: mine came with rifle sling and scope but no scope rings no big deal as i had another scope to use but i could see how another person would be upset (crosman's side of qc not pyramid air)
What others should know: My breech seal had a hairline crack in it upon opening and i replaced before shooting the gun
The most helpful critical review
0 of 0 people found the following review helpful:
By Keone from USA on 2018-05-09 22:14:07
Things I liked: I waited awhile before adding my review. I wanted to shoot this rifle and give my honest opinion. I have a .22 model and after 300 plus rounds, the accuracy was ok with the center point scope that came with the rifle but not great. I have change the scope to a UTG 4-16X44 30mm scope. Now this rifle is very accurate, I get a quarter size 10 shot grouping @ 25 yards with predator polymag 16.0 gr. This rifle is quiet, I'm able to shoot off of my back porch and my neighbors don't even know.
Things I would have changed: Trigger is ok but could be better. I'm still looking for a aftermarket trigger. Offer a better scope.
What others should know: Loctite the scope mounts. Chat or call pyramid air with questions, I did and got all my questions answered.