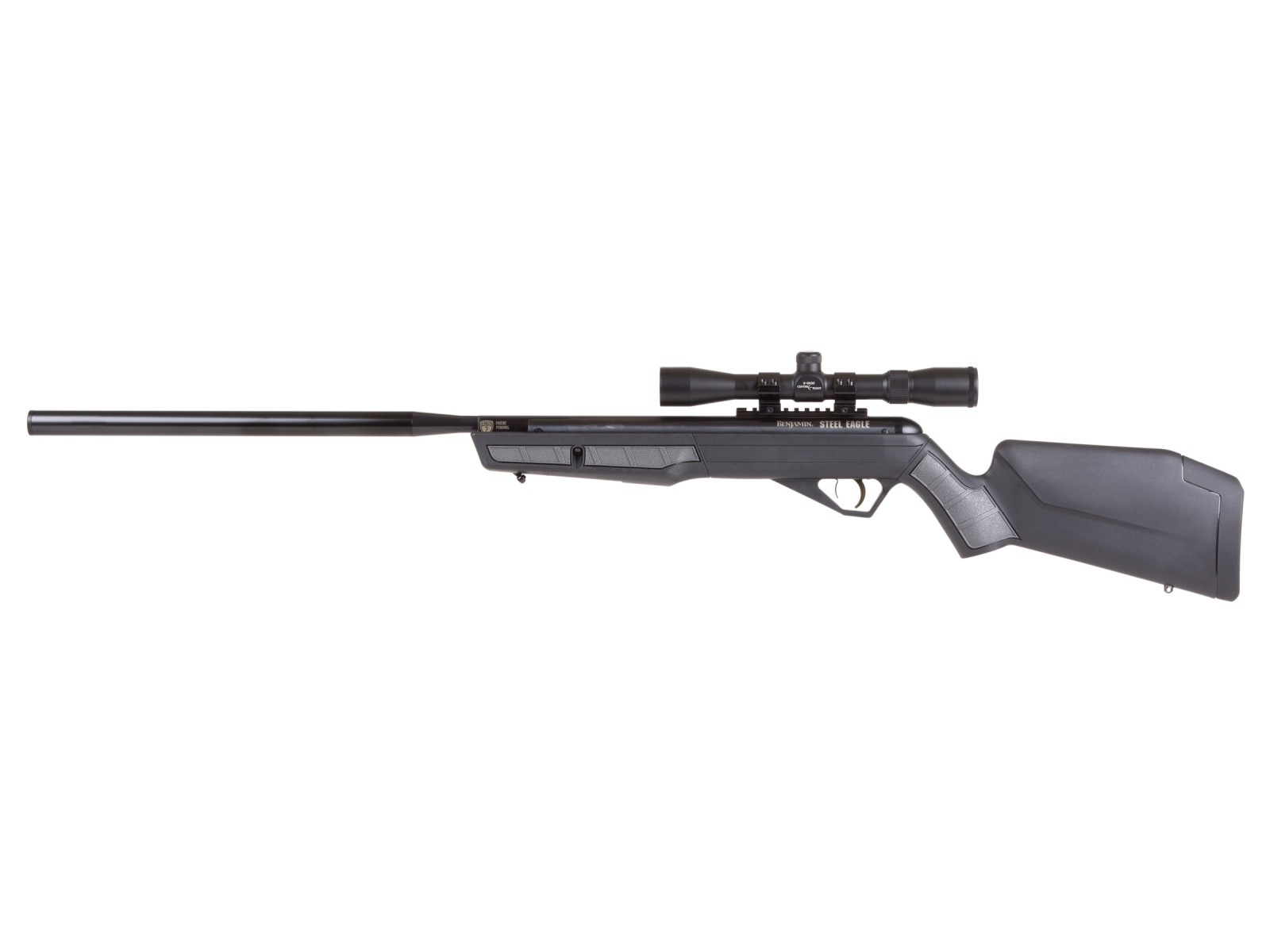 Create an online review   and share your thoughts with other customers
The most helpful favorable review
4 of 4 people found the following review helpful:
By John from USA on 2015-12-28 08:25:00
Things I liked: Sweet shooter after trigger was adjusted. I did not mount the included scope but rather opted for a Nikon Monarch 4x12x40mm AO scope I had on an old deer rifle. As of this review I've only put around 300 rounds of Crossman Premiere hollow points and I'm getting really good groups. Have already popped a few squirrels as well. Fairly easy to cock. If it's shooting this good now, I can't wait to see what I can get out of it once it's broke in and I try some other pellets.
Things I would have changed: Trigger. Trigger could be improved. Feels rough. Easy to adjust put first stage is not smooth and getting that perfect break from the wall can be a little tedious. I'm going to look into some aftermarket triggers.
What others should know: It's a bit heavy. If running and gunning in the field, you will definitely want to get a good shoulder strap. Younger shooters would have difficulty holding this gun up.
The most helpful critical review
2 of 3 people found the following review helpful:
By Joshua from USA on 2015-12-29 17:24:52
Things I liked: Has good power and FPE
Things I would have changed: The scope is really cheap on it. The stock is very awkward. A solid barrel needs to be mounted instead of a shrouded tube. An auto safety should be added also.
What others should know: Although this gun has great power and FPE I couldn't get it to group after 2.5 hours of shooting and adjusting at 20 yards on a very calm day and various pellets tested (my Beeman Kodiak only took 30 min tops shooting nickle to dime size groups at 25 yards). Also the "barrel" shroud kept coming loose on me. The scope was a very cheap insult to be honest, for the price it should of had a much better scope on it, i couldn't get it to focus and at distance it got worse. All in all I was extremely disappointed in this rifle especially being made and built here in our great country. Maybe i just ended up with a real sour lemon but it left a bad impression on me to tell you the truth. Ultimately i had to return it and got a Ruger Impact instead (much happier). I hope this helps those who want to know what can go wrong with this rifle this was by no means a bash review, just what i experienced from the one i had.