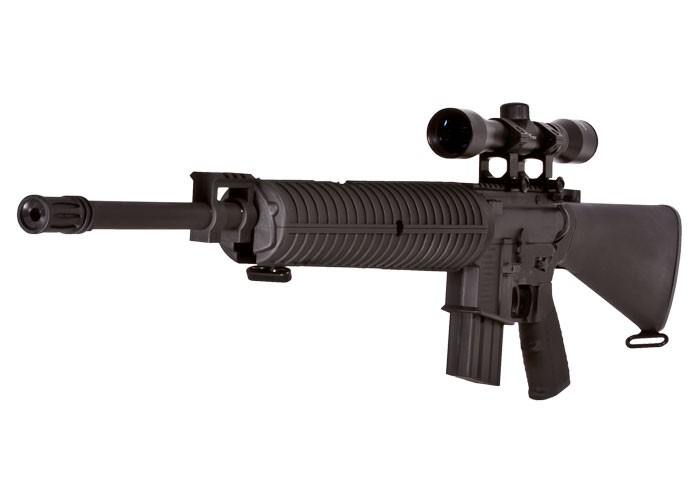 Create an online review   and share your thoughts with other customers
The most helpful favorable review
3 of 3 people found the following review helpful:
By John from USA on 2017-03-25 10:10:05
Things I liked: This is a fun little gun. Feels like the real thing. Not super heavy and good price for it.
Things I would have changed: I am thinking the only thing I'd do differently is sell it as a combo with a hard case but then again I feel all gun should be sold w/case
What others should know: It will not take much to get this gun broke in wear safety glasses and have fun.
The most helpful critical review
0 of 3 people found the following review helpful:
By Robert from USA on 2013-07-02 08:43:02
Things I liked: rifle is OK, scope is very poor
Things I would have changed: better scope and a good set of open sights
What others should know: don't bother with scope, it will not hold its adjustments