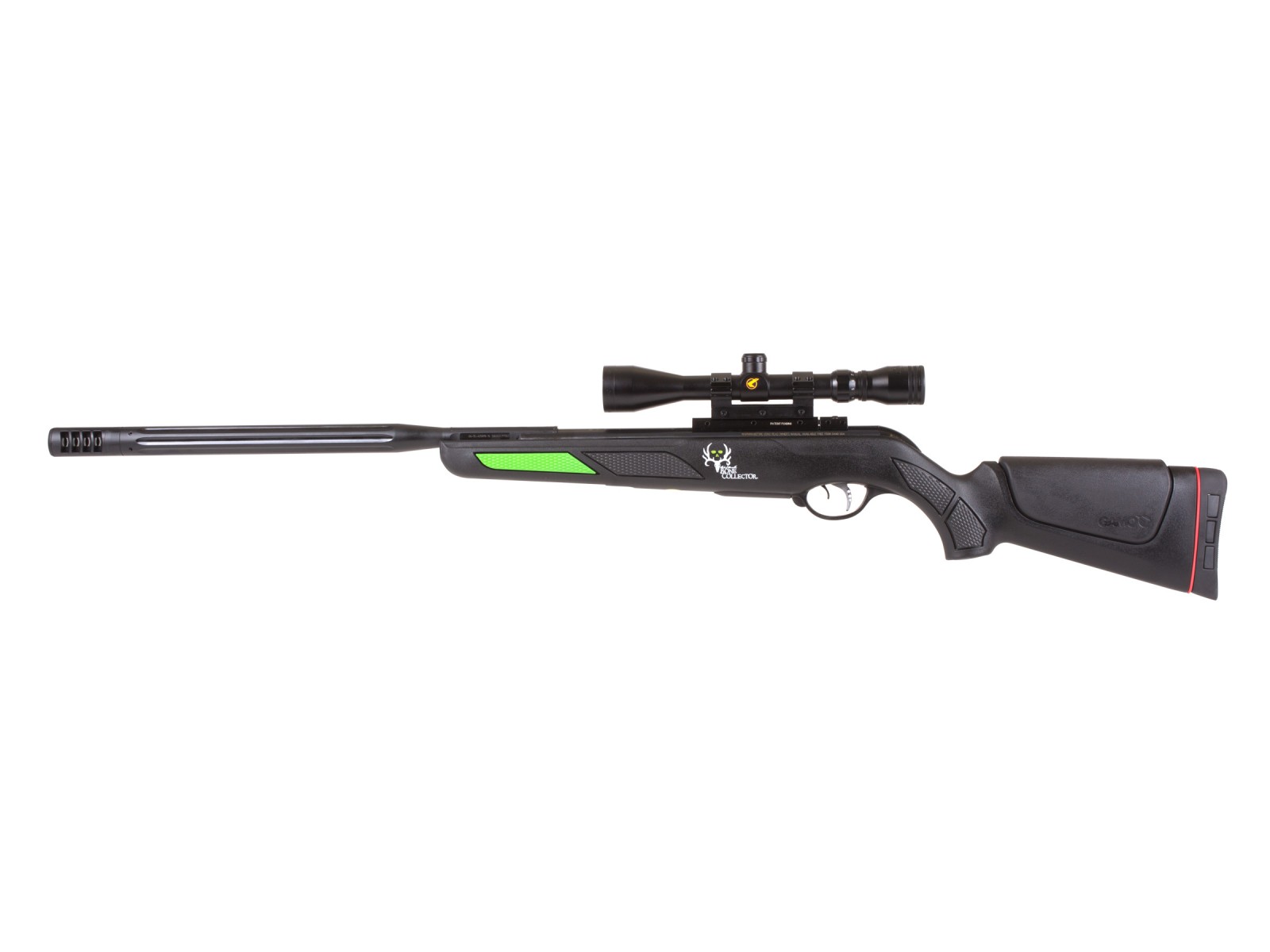 Add to Cart
Only 2 left in stock
Create an online review   and share your thoughts with other customers
The most helpful favorable review
0 of 1 people found the following review helpful:
By Charles from USA on 2017-12-18 22:58:03
Things I liked: I usually don't do reviews but after seeing the reviews on gamo air guns I had to share my experience with this bone collector maxxis. I have had a few airgun over the past 4 years. 3 crosmans , 3hatsans , 2 benjamins and all had something that I didn't like whether it be the weight of the gun or the trigger or the feel of the stock or the accuracy of the gun. I guess every time some one orders a new gun he has hopes of some magical gun, well I have just that gun. Its light in hand, the gun feels good in hand ( stock ) looks awesome and the accuracy well I can put pellet on top of pellet all day long at 12 yrds. I haven't had the chance to shoot it past that for all the snow we have . Its not the most powerful gun out there but power does you no good if you can't hit what you shoot at. gamo rates gun at 17.8 ft lbs and mine is getting just under 17 ft lbs with a 14.3 grain crosman piranha pellet. I plan on trying other pellets so it may get better, as far as ft lbs goes.
Things I would have changed: nothing
What others should know: It also has a three year warranty . you cant go wrong
The most helpful critical review
2 of 2 people found the following review helpful:
By Brent from USA on 2016-07-11 07:55:10
Things I liked: The gun is fine, no problem there.
Things I would have changed: The scope is horrible!! Ordered a replacement.