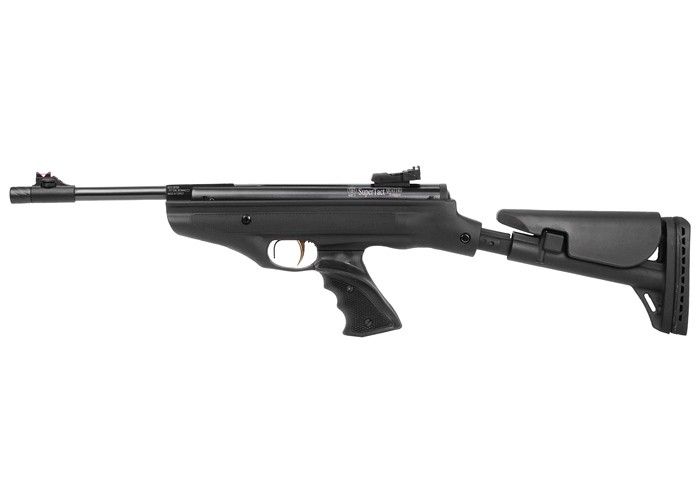 Create an online review   and share your thoughts with other customers
The most helpful favorable review
1 of 1 people found the following review helpful:
By William from USA on 2017-01-22 14:06:04
Things I liked: Pretty much everything!
Things I would have changed: Pretty much nothing!
What others should know: I really love this airgun! I've had it for about a month now (it was a Christmas present) and I think my other airguns are getting jealous! There are however a few things worth mentioning: It has a pretty long break-in period. I've put roughly 750 rounds through it and it is a different gun now compared to when it was new. It really smoothed out nicely! Regarding muzzle velocity: I have the .22 version. It seems to prefer RWS pellets. Using RWS .22 cal. 11.9 grain wadcutters I get between 520 and 540 fps, which was better than I was expecting! :-) The trigger is great after you get it dialed in, which is easy if you've done it before. If you haven't, read up on the subject before turning any screws! I can't comment on the sights because I immediately put a dovetail-to-Picatinny rail adapter and a 30 mm single dot reflex sight on it. Accuracy is excellent! Overall, it's a very cool looking and solid breakbarrell that is really fun to shoot!! Highly recommended!!
The most helpful critical review
0 of 1 people found the following review helpful:
By Robustgreen13 from USA on 2013-08-26 19:59:07
Things I liked: Nothing
Things I would have changed: Open sights junk accuracy terrible even w scope less than 200 rounds through it and trigger broke while loaded squeezed and nothing then on the way back home just randomly fired shot hole right in my seat with safety on and no one even touched save yourself the heartache and do not purchase this gun
What others should know: Total junk sending it back