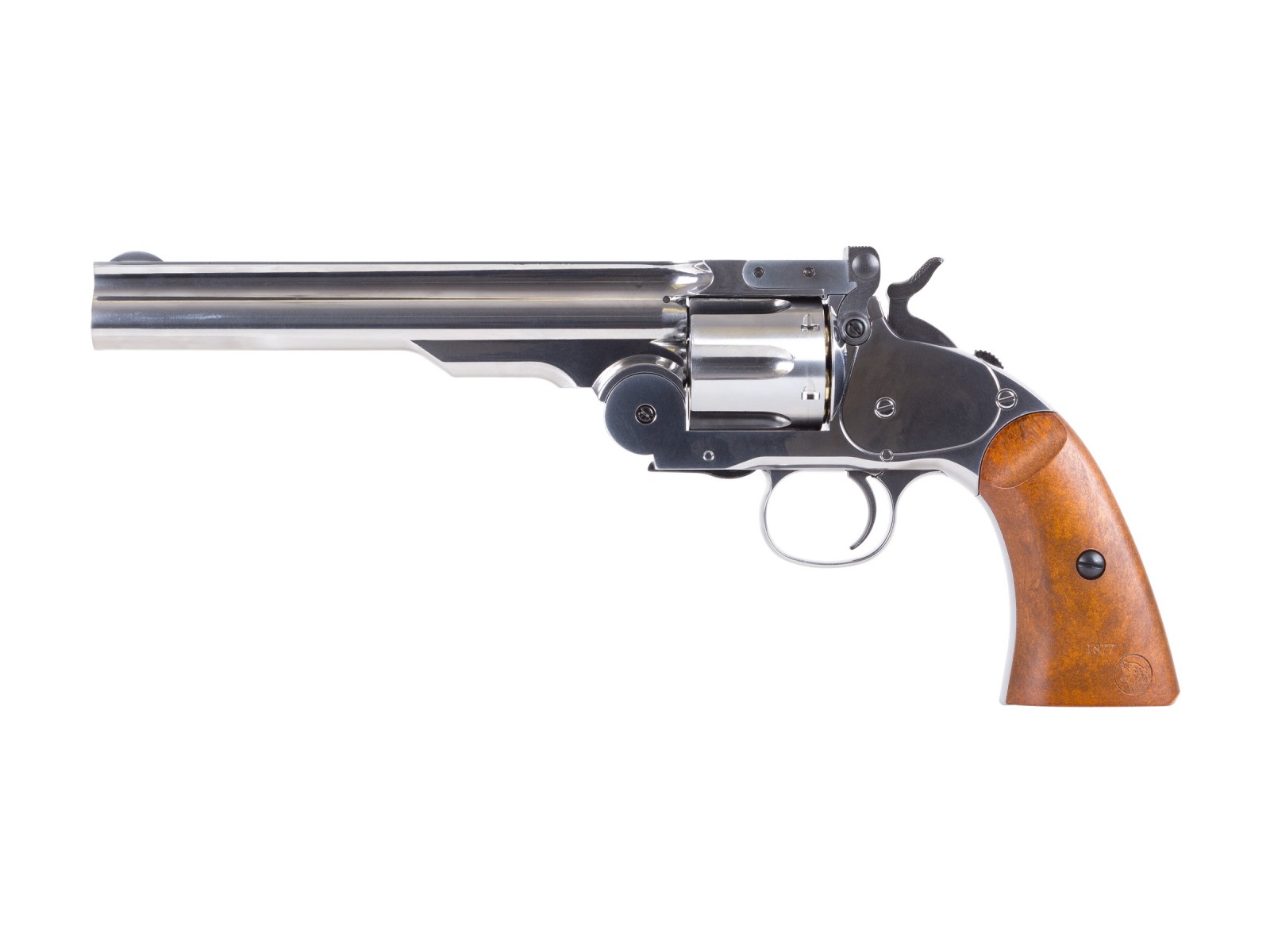 Create an online review   and share your thoughts with other customers
The most helpful favorable review
2 of 2 people found the following review helpful:
By michael from USA on 2016-09-06 13:05:16
Things I liked: I was the first to review the blued version and suggested putting the revolver in a decent box ,we will see, and adding a nickel finish. I suggested poly ivory grips or pearl, but at least the nickel finish is coming ,and hopefully a pellet version and a 5 inch barrel Wells Fargo variation. After shooting mine for awhile I offer two tips. shoot to point of aim not 6 oclock and don't put more than a finger tip on the trigger or it will shoot to the side you put your finger through.
The most helpful critical review
0 of 0 people found the following review helpful:
By Ronald from USA on 2018-12-02 06:03:38
Things I liked: looks feel
Things I would have changed: grip
What others should know: does not shoot straight with BBs or pellets