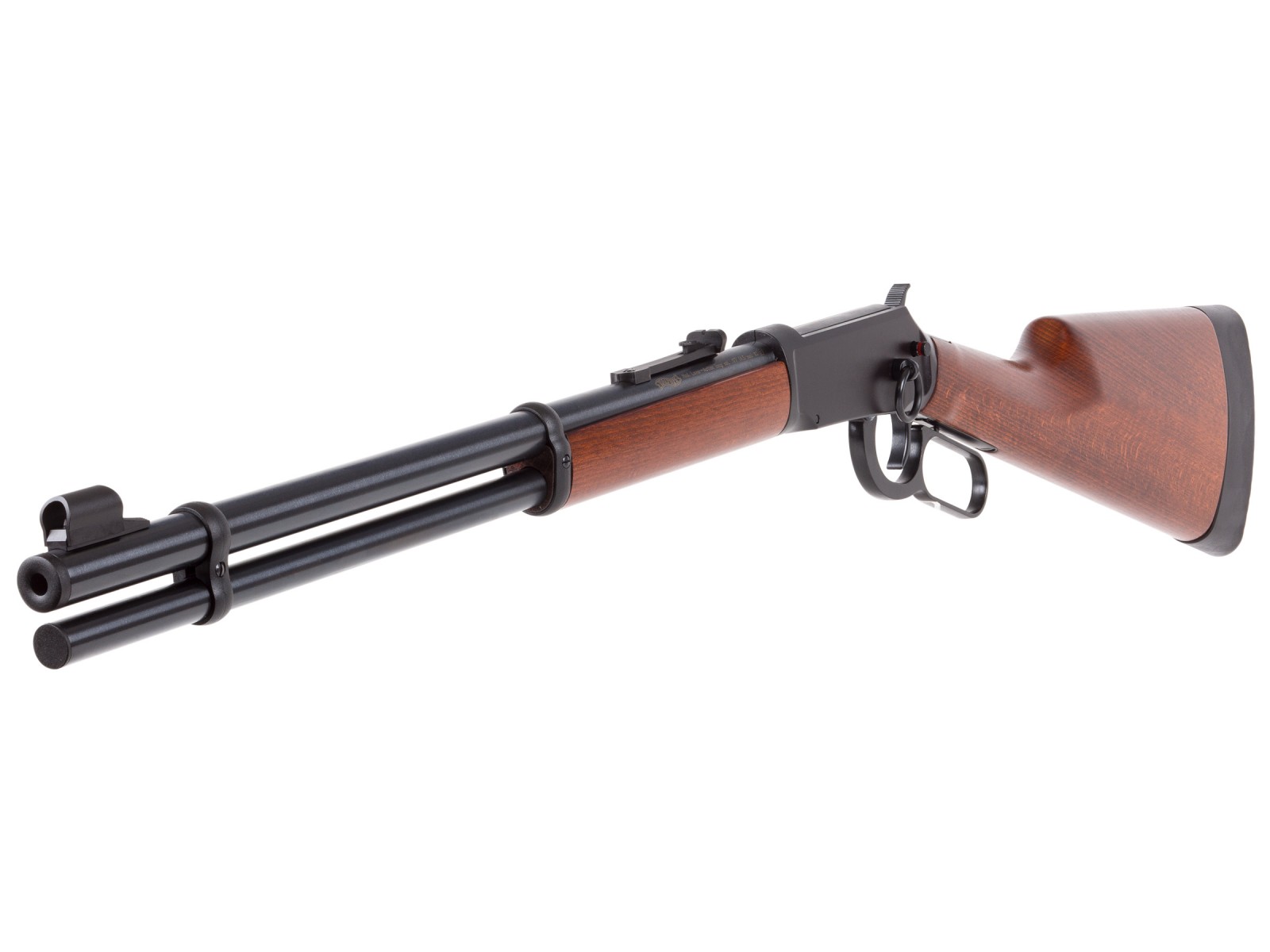 Create an online review   and share your thoughts with other customers
The most helpful favorable review
4 of 4 people found the following review helpful:
By Rick from USA on 2012-02-04 14:17:35
Things I liked: I bought one of the originals when they first came out. This is one class act rifle! Beautiful bluing. The wood is first class. Smooth action. Dead on accuracy. I still like the 2 C02 12gr powerplant that came with the orginal. However, the 88gr would give many more shots.
Things I would have changed: Not a thing.
What others should know: This is a gun where you can take it out and shoot it, then bring it in and hang it over the mantle and be proud of its style and beauty.
The most helpful critical review
1 of 1 people found the following review helpful:
By David from USA on 2016-06-30 20:23:53
Things I liked: It's a good home practice gun for my Winchester 94 Lever Action Silhouette gun. The weight is good. It functions smoothly. The loading gate magazine release is cool. Get lots of shots on single CO2 Charge, and the rotary magazine works great.
Things I would have changed: The buttstock is just way too huge! It's considerably wider than the real gun and worst of all, the length of pull is about an inch longer. It's still a fun gun to shoot, but the ergonomics don't match the real thing. The sights are crap and not easily upgradable. The front is in a dovetail, but it's not a standard width. Would have been great if the receiver had been drilled and tapped for a receiver sight like many Winchesters are. For all the effort to make the gun look and feel like a real Winchester 94, they didn't quite get there. Makes we wonder if Walther actually ever touched a real gun or just went off of pictures. The fore end doesn't even pass through the barrel band. Come on guys!