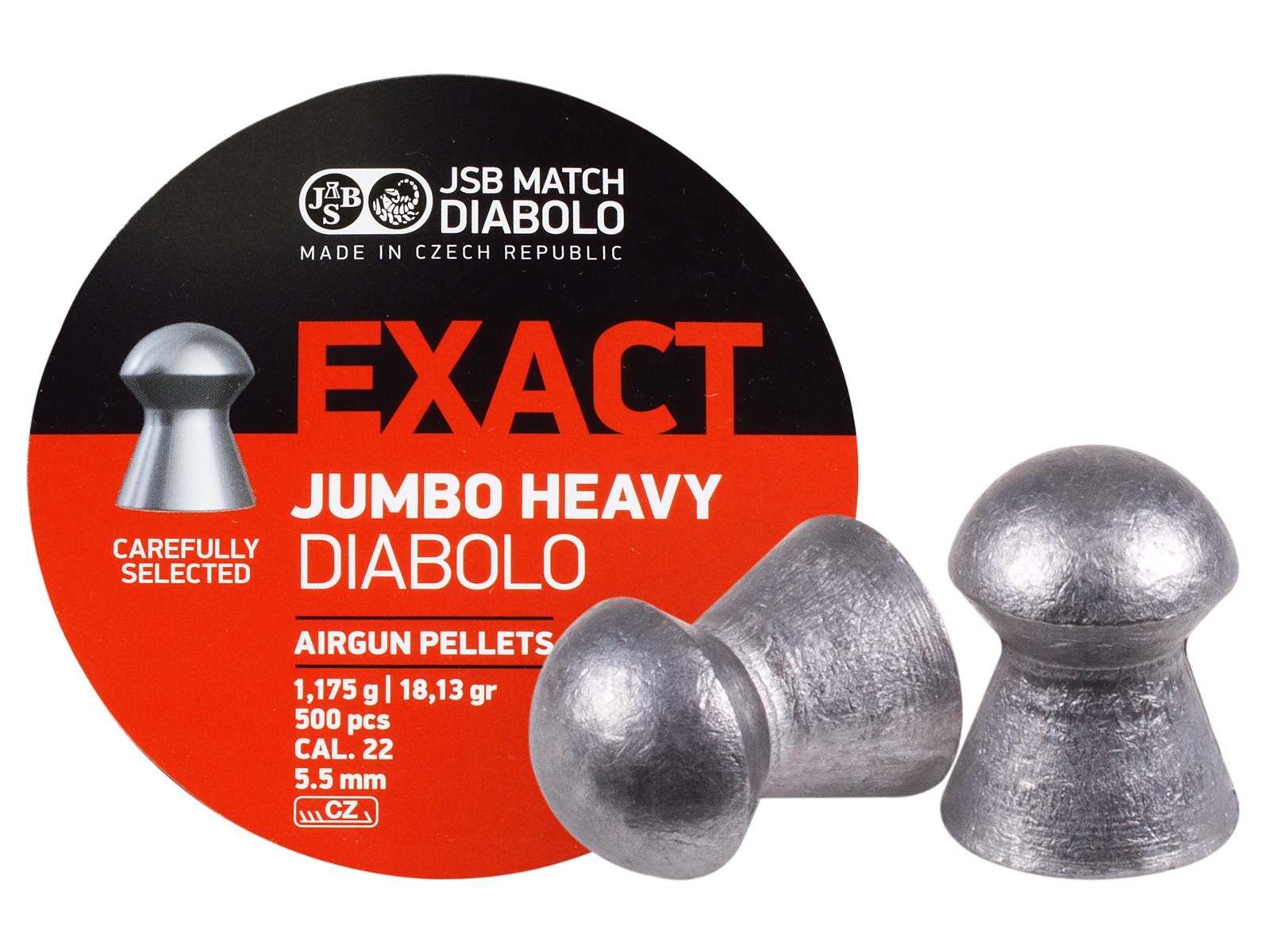 Create an online review   and share your thoughts with other customers
The most helpful favorable review
4 of 4 people found the following review helpful:
By Nels Sale from USA on 2011-09-09 09:37:36
Things I liked: Clean and accurate. Great penetration on a rabbits head with complete penetration at 45 yards from my Benjamin Discovery. Accurate enough that I rely on this pellet and weight the most of the JSB line for hunting.
Things I would have changed: Nothing
What others should know: These JSB pellets are some of the best shooting pellets on the market today if not the best. I use them in a Air Arms TX200 and a couple of Crosman's a 2240 and a Custom 2289 and a Benjamin Discovery all in .22 caliber. I have also used these in a Benjamin Trail NP and found this to be the best in most of the Air guns. I have fired over 11,000 pellets this summer and 95% have been JSB because they are the best in general. The JSB line of pellets are the first pellet I would try in any new air gun.
The most helpful critical review
0 of 1 people found the following review helpful:
By stephan from USA on 2017-12-30 13:14:39
Things I liked: how the hell can I rate this.... I ordered it on 12/07/17 and now it is 12/30/17 and I still haven't got it. it must be coming on a slow boat from china. I am pissed... you guys just lost a customer and i'll give Air gun depot a shot. very pissed with PA........