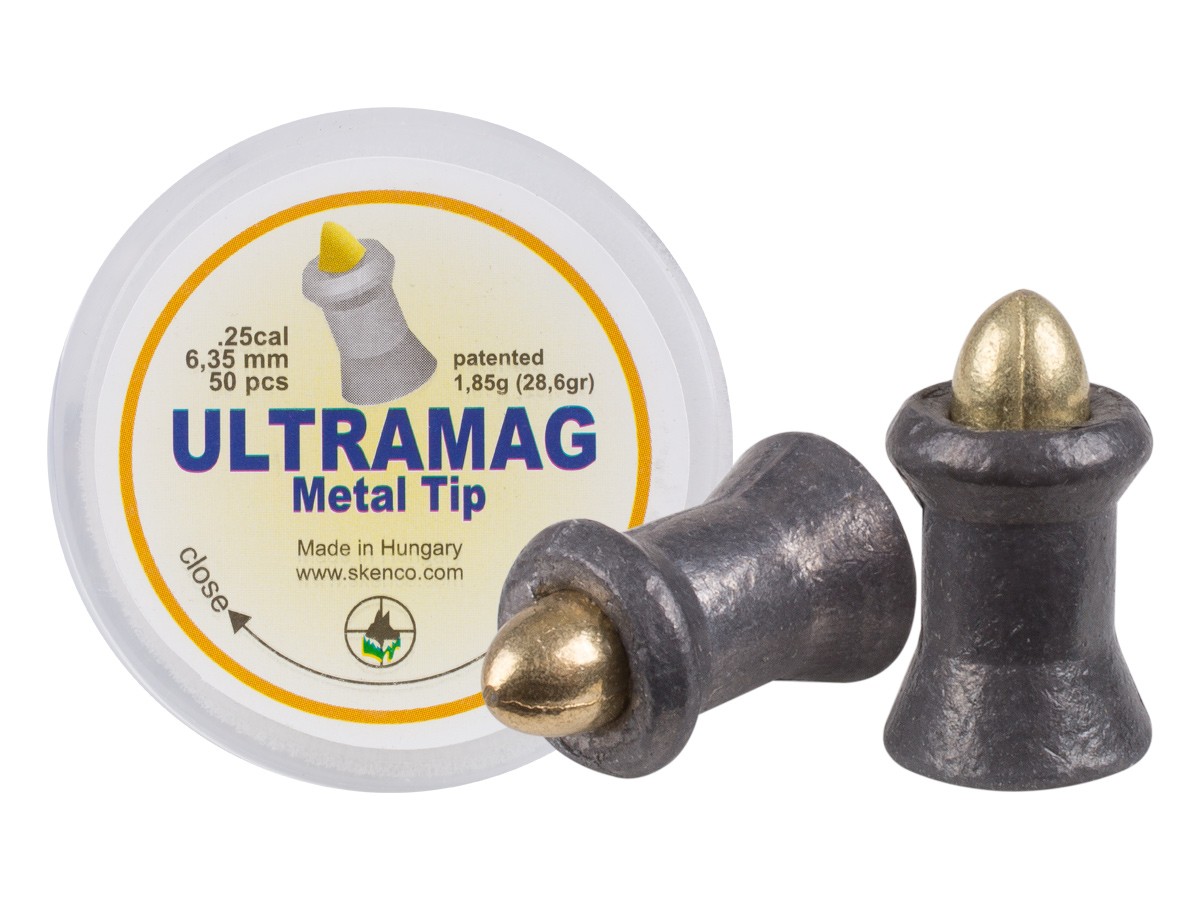 Create an online review   and share your thoughts with other customers
The most helpful favorable review
1 of 1 people found the following review helpful:
By BigWoodHat from USA on 2016-01-04 06:15:47
Things I liked: Skenco quality. Penetration. Accuracy. Does exactly what its design to do. For me its well worth the price and small containers. Both my Hatsan Torpedos like this pellet M155 in .25, M150 in .22 which ive taken Turkey' w/this pellet at 30+yrds. Plan on using it for Turkey' in the .25. Boar Coon Skull buster.
What others should know: These take over where a PolyMag leaves off. I get 75 yrd accuracy w/ PolyMags in .22 & .25. I get 40 yrd Hunting accuracy w/ these in .22 & .25, which is my Hunting range. These will punch holes easily, in things that will stop/flatten a PolyMag. For me it penetrates as good/better than a Gamo Rocket & is much more accurate, delivers more punch. Everything Skenco ive tried works in everything i own. These can produce a meal or trophy or dispatch the biggest of Coons. 2 loose tips easily glued back in, just as accurate.
The most helpful critical review
0 of 0 people found the following review helpful:
By Donald from USA on 2013-12-14 12:14:22
Things I liked: I did not like these at all 1/4 of the metal points had fallen out in the tin. I tried to super glue some in but quit when I glued my finger to one of the points. Good thing skin grows back. Then I tried crimping them in. Well that did not work very well.
Things I would have changed: Skenco slipped up on this one as the points that fell out would wobble when I dropped them back in, the hollow points were so big.
What others should know: I might have gotten a bad run but all 4 tins were like that.