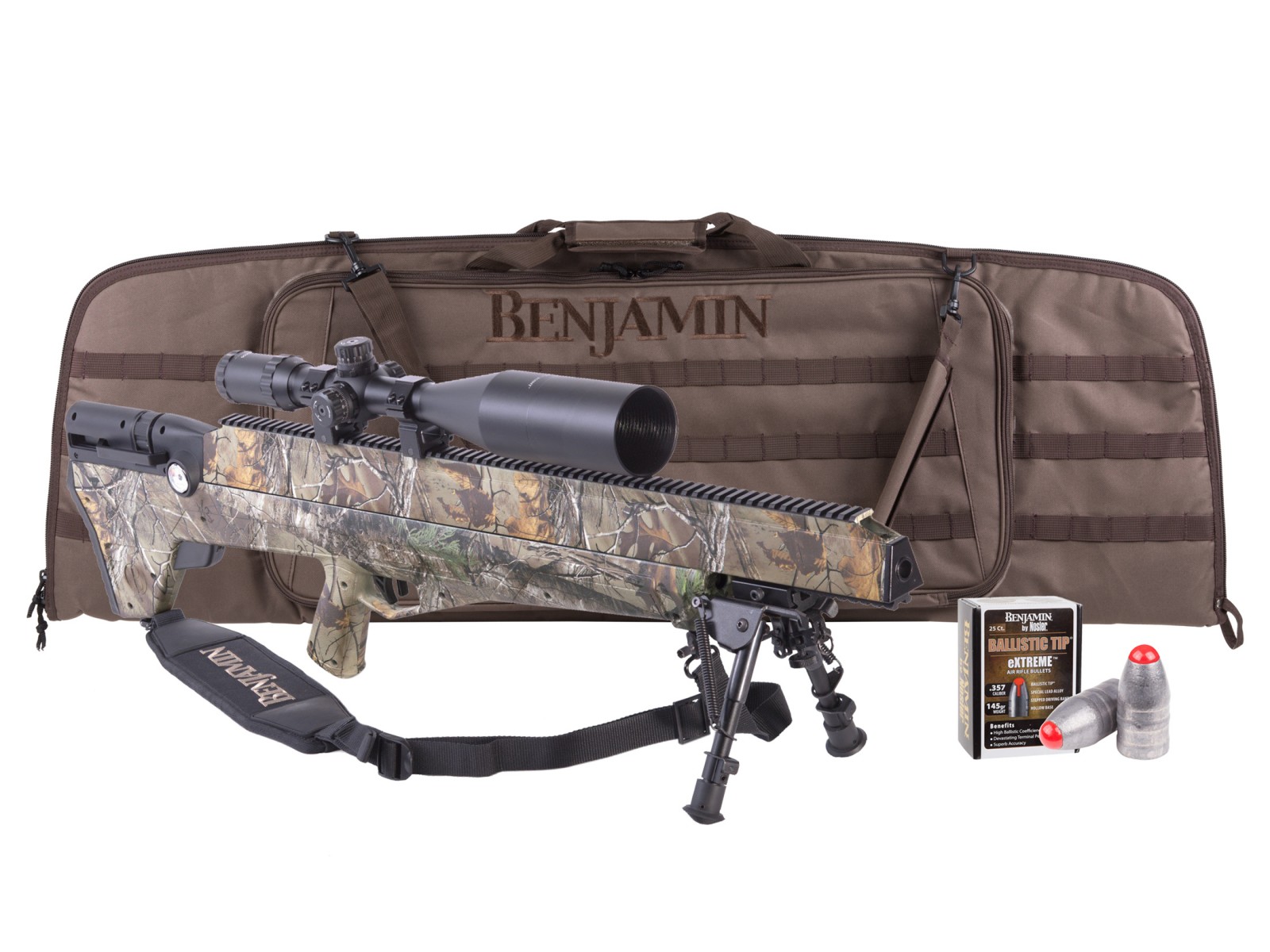 Create an online review   and share your thoughts with other customers
The most helpful favorable review
2 of 2 people found the following review helpful:
By Jim from USA on 2016-02-27 23:13:26
Things I liked: I was able to purchase one of these gun combo's in Real Tree Xtra. This rifle design is very well sorted out. The magazine design and loading is easy and placing the magazine in the gun gives perfect alignment. The side lever cocking mechanism is smooth. The trigger is very good. The scope and by-pod are of good quality and value in the package deal. I have only had time to shoot the JSB 81gr pellets and found them accurate and consistently hitting less than 1.5 inches at 50 yards with 10-15 mile and hour cross winds. My time was limited at the range so I think I will be able to get better results with more range time with the JSB pellets. The Nosler's should give that result at 100 yards. If you are looking for a simple to use, hard hitting big bore, you won't be disappointed. This is well worth every nickle.
Things I would have changed: Titanium air tube with a 5000 psi limit and an adjustable regulator to dial in for different pellet weights and for more shots per fill.
The most helpful critical review
0 of 0 people found the following review helpful:
By Carlos from USA on 2017-11-15 09:18:40
Things I liked: Nice power. Not too loud. Very accurate! Dead on at 80yds within 6 shots. I have no gripes whatsoever with this airgun. Can't wait to try it on big game.
Things I would have changed: Scope that comes with it is pretty poor. The reticle is hard to get proper eye relief and crosshairs blend in with the target unless in very bright light. Adjustment knobs appeared to be backwards on mine. Gun is a bit heavy to be comfortable, but very accurate.
What others should know: Excellent gun! Pressure drops off rapidly on colder days, so make shots count.