01 Select base model ▼
Pick the model you want as a base and hit the Start Customizing button.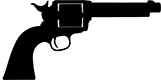 02 Swap parts & share ▼
Switch parts around until you have the airgun customizations you want. Share your design when you're done.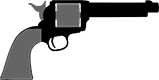 03 We build, test & ship ▼
We build the custom design you made, test it for you, and ship it out. It's really that easy.

Quick Start
With Build Your Own Airgun, you design a custom airgun, we build it, and you shoot it. It's that simple. You can also browse and purchase designs from other Pyramyd Air customers, and share your very own custom airguns with the community.

To get started, just use the Customize Now button. You can choose your base, cylinder, barrel, grip, and more. The possibilities are endless and the results are one-of-a-kind.