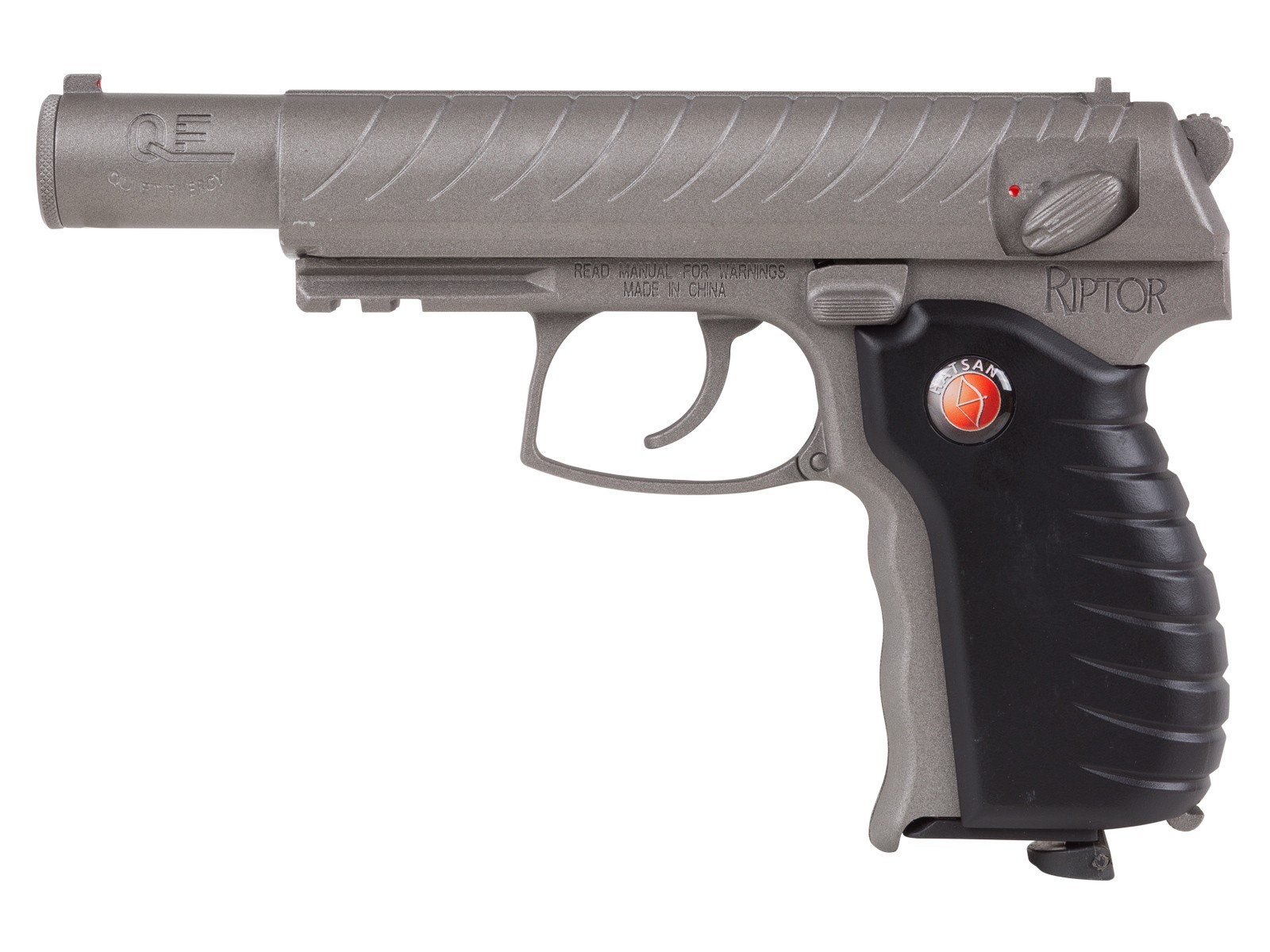 Average Customer Review
3.5
(2 reviews)
4 star

3 star

1 star
Create an online review   and share your thoughts with other customers
The most helpful favorable review
0 of 0 people found the following review helpful:
By charles from USA on 2018-08-07 00:10:44
Things I liked: Iit has a lot of metal.. The blowback feels really good the accuracy is pretty 1 1/2 inch groups.. I figured out how to Field Strip this piece Also.. Lol.. I wouldnt advise you to do what I did its a challenge putting it back together without a schematic Lol.. But I pulled it off and it works Fine.. also the Trigger pull is a lil heavy but compliments the BlowBack Actually.. the Riptor can be Finicky at times but other than that it works GREAT.. For The Price you pay for it I think its a Steal..
Things I would have changed: I would like to see a schematic.. Lol I almost couldnt figure out how to put it back together when I was experimenting on the Field Stripping.. and the QE needs work its a lil noisey even with the QE quiet energy.. it does a lil softening of the sound but not much.. and the Trigger is a lil tuff but its really not that bad to me.. but for some it could be.. all these issues are very minor Because its a really nice piece..
What others should know: Ive given you what I know and liked and disliked but I major Fact is that I really like the Riptor dispite those very minor flaws.. its worth every dollar you spend possibly more than worth it.. great price, great quality metal with a great feel and a crispy blowback..
The most helpful critical review
0 of 0 people found the following review helpful:
By Prano from USA on 2018-03-09 12:29:59
Things I liked: That it is all metal but that is all.
Things I would have changed: make it more quiet and the trigger is way to stiff. the trigger pull is at least 8lbs. i have 8 handguns and 6 rifles and this is by far the loudest and hardest trigger pull.
What others should know: the ratings speak for themselves . i was sadly disappointed