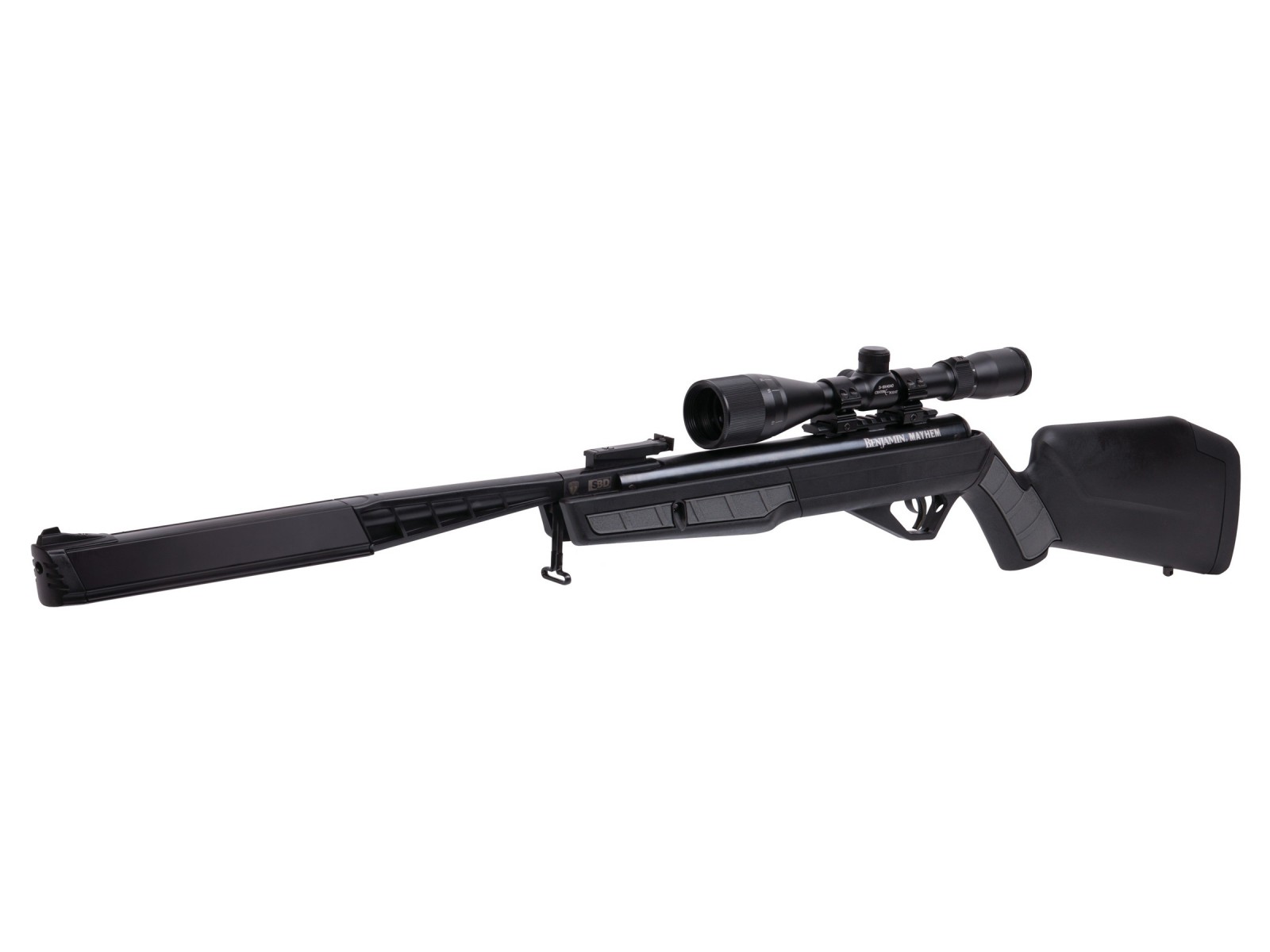 Create an online review   and share your thoughts with other customers
The most helpful favorable review
2 of 3 people found the following review helpful:
By Gary sollinger on 2018-02-09 00:36:02
Things I liked: Triggers good, Accuracy is phenomal -- right out of the box, Not atillery hold fussy. Nice Scope. Very quiet. Loves Benjamin Destroyer pellets. Downed to rabbits with perfect head shots Got it for $145 including shipping. $161.50 from grabagun.com then $30 rebate from Crosman
Things I would have changed: Nothing. I LOVE it
What others should know: Keep all your screws tight
The most helpful critical review
0 of 0 people found the following review helpful:
By David from USA on 2018-08-17 14:17:26
Things I liked: The gun is quiet and easy to cock. I shot this rifle outside my sons closed bedroom window. He did not hear it. Neither will your neighbors.
Things I would have changed: The trigger is a 2 stage trigger that came in cranked down as tight as possible. The effort to pull the trigger significantly affected the accuracy of the rifle. It is adjustable and it is easy to adjust. Unfortunately being adjustable doesn't make it a good trigger. The first stage take up is simply a pile of useless over travel. Once you take up the slack there isn't a lot of creep. However, it just seems a bit gritty. Releasing the trigger without firing it seems to almost flop around in the first stage. I would prefer a crisp single stage trigger over this trigger.
What others should know: The first Mayhem I received worked OK but after 50 - 100 rounds it started having issues. You could hear the difference in the pressures. Several of us tried to get groupings at 18 yards. It would shoot a couple of pellets accurately and then it was way off the mark. The groups ended up being 12 inches at 18 yards. I contacted Crosman and sent it back. They replaced the unit after approximately 2 weeks. The new rifle came in and after 300 rounds it is working much better (except for the trigger, see above). I struggled with accuracy and replaced the scope. I lapped the rings and made certain I torqued the screws to the proper torque and blue loctited them. The next effort was to find the right pellets. Here are my test results at 10 yards off a lead sled. Gamo .22 TS22 - 1.5 inches H& N Barracuda 21gr - 2.5 inches H&N Terminator 16gr - 2.5 inches JSB Diablo 18gr - 1 inch JSB Diablo 15gr - less than 1/2 inch Crosman Premier 14gr - 1.5 inches This gun is very pellet specific.