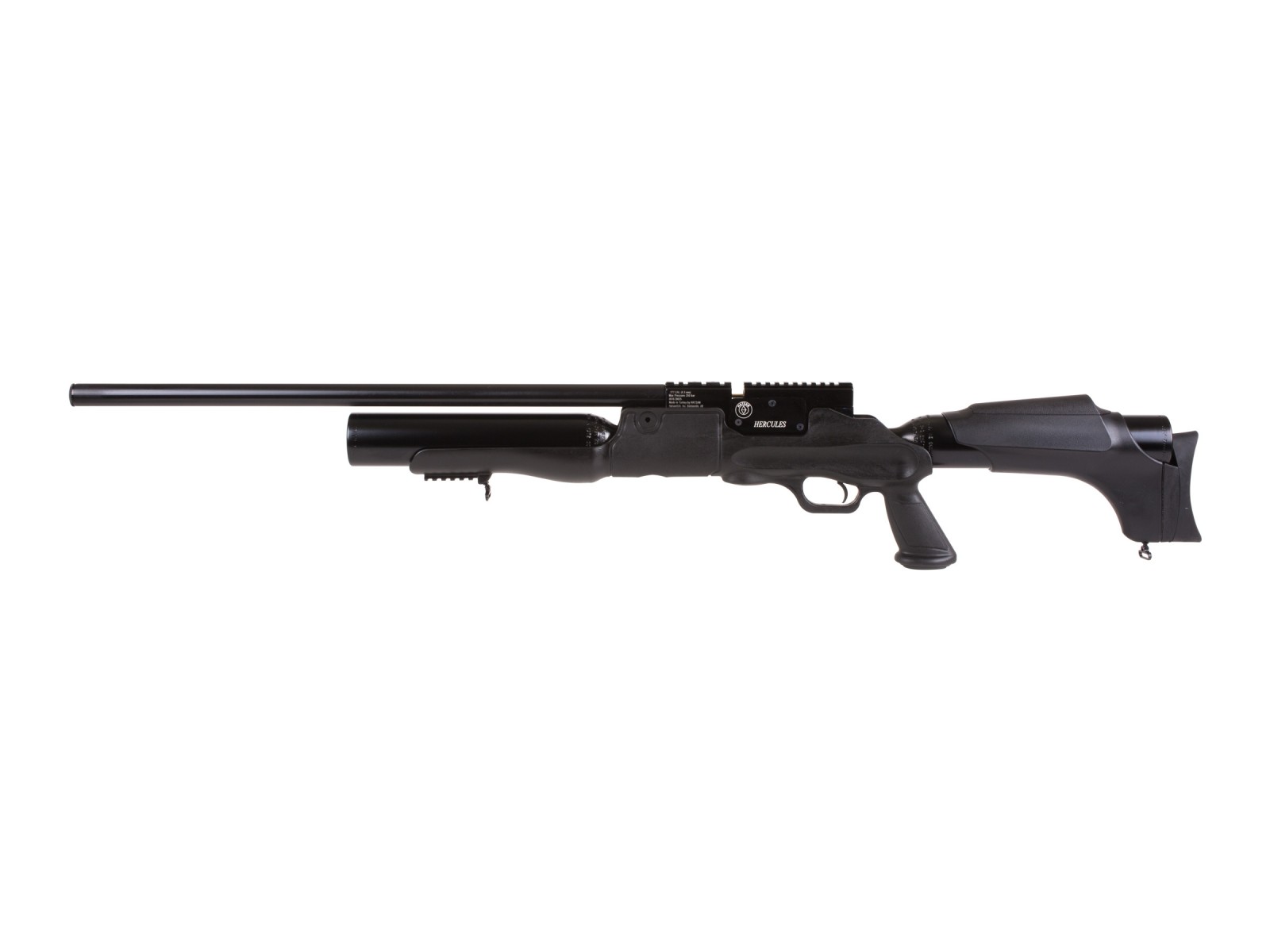 Create an online review   and share your thoughts with other customers
The most helpful favorable review
4 of 6 people found the following review helpful:
By Daniel from USA on 2016-08-19 21:46:49
Things I liked: Plenty of shots per fill around 38-40 optimal. Jsb are tack drivers holding 1/2 group at 75yrds haven't went beyond that yet. Blowing through 1/2 plywood @ 75yrds. Also made a few changes hitting around 896 for a high average around 850fps
Things I would have changed: Gun is very heavy don't want to walk around all day with it. Could make a better sling option vs what comes on it. Trigger is very heavy needs a lot of adjusting done.
What others should know: This is not like a bt65 it is loud not like a center fire or shotgun but like a bicycle tire blowing out lol. Not a neighborhood friendly sound. But compared to other 9mm it is a lot quieter and the shot count is great. I feel the gun should be priced more around $1000.00 than $1300. Overall it's a great gun and glad I purchased it. Also thanks to Dan at PA for the pleasant experience during the purchase. Top notch guy and very helpful and personable. Always enjoy dealing with PA and this time was just as good. # one seriousgunforwhatyoupay#
The most helpful critical review
0 of 0 people found the following review helpful:
By Brendan from USA on 2018-02-12 11:18:05
Things I liked: Very powerful. Flat shooter without a doubt. .25 caliber had some knockdown power even at 50+ yards it went right through my backstop.
Things I would have changed: Would be nice to be able to adjust the power. While I was sighting it in, the breech seal failed. Hatsan should take a look at that and come up with a solution. Didn't even get one clip through it. Pyramyd Air took care of everything and their customer service is surpassed by no one. They have the best customer service I've ever dealt with.
What others should know: Certainly is a heavy sucker. I didn't mind the weight, it helped me keep it steady while aiming.