by Tom Gaylord
Writing as B.B. Pelletier
Today's report is one you readers have been asking for, for a while. Reader Vana2, whose name is Hank, tells us how to make a wood stock.
If you'd like to write a guest post for this blog, please email me.
And now, take it away, Hank.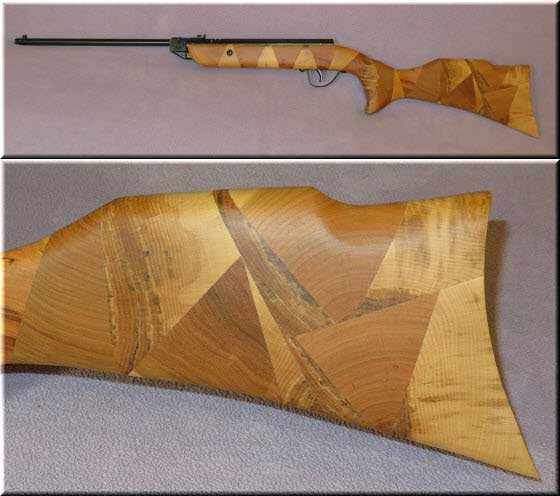 This is my original 55 year old Slavia 618 in its new "firewood" stock. I made this one in a "camo" style, using cherry and maple blocks in a random arrangement of the pieces.
This report covers:
Why am I writing this blog?
Why make a custom stock?
Do you need to work on your stock?
What can we customize?
This is where a Try-Gun stock comes in
Overview
The material of choice: spruce
So, what is involved in making a stock?
Selecting the wood
Some suggestions for finding the best board
About knots and drying checks
A comment on lumber yard etiquette…
Summary
Why am I writing this blog?
Last April I discussed modifying my FX stock with blog reader Gunfun1, and he was dubious of my plans of taking a rasp to an expensive walnut stock. I have made a number of stocks and didn't think that it was a big deal so I made the needed adjustment and showed him this picture. read more