by Tom Gaylord
Writing as B.B. Pelletier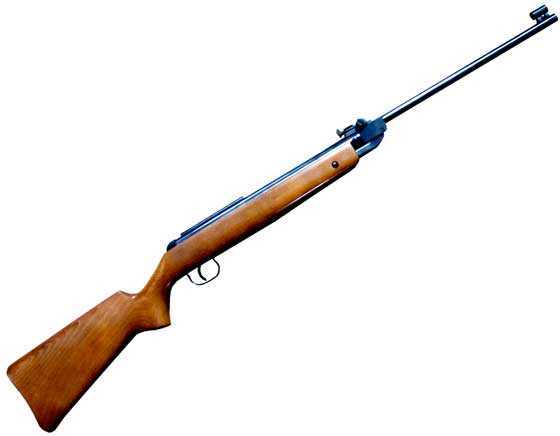 The Diana 26 air rifle.
This report covers:
This is a .177
RWS Superdome
Firing behavior
Trigger pull
No vibration
JSB Exact RS
Hobby
Barrel tension
H&N Baracuda Match with 4.50mm heads
Sig Match Ballistic Alloy
Discussion
Cocking effort
Summary
I asked in Part 1 for owners of Diana 26s to tell me of their airguns and I was surprised that so many responded. Apparently I was in the minority for not knowing about the Diana 26. From what they said and what I've read I have learned that the 26 was closely related to the model 28 that came out when the model 27 ended production. So models 23, 25, 27 and 35 went away and models 24, 26, 28 and 34 came into being.
The model 34 is a whole story on its own, that I will cover one day, but not today. This report came about because I wanted to get a model 35, to see if I could tune it to be as smooth and light-cocking as a 27 and have a little more power. I got the 35, which is an early rifle with some very curious features, but I also acquired this model 26 and a model 27S that's equally unusual. We are looking at the 26 in this series, so that's where the focus will remain today. read more