by Tom Gaylord
Writing as B.B. Pelletier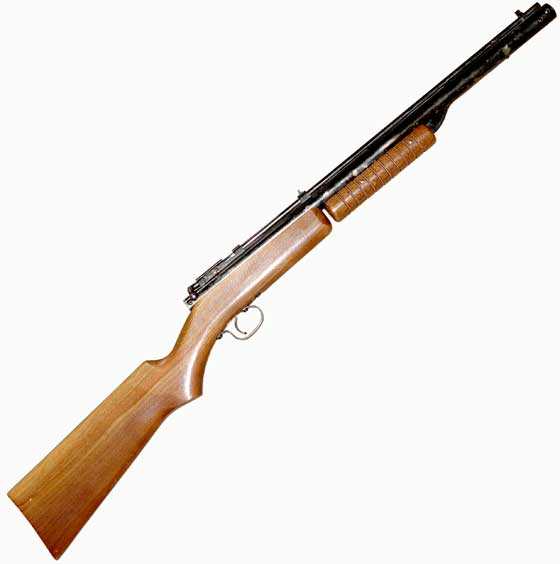 A Benjamin 310 multi-pump BB gun from 1952.
This report covers:
Hollow bolt
All that I want to test
Steel BBs
Lead balls
Darts
Traditional airgun darts
Non-traditional airgun darts
Pellets
Velocity test
Sad BB!
Next day
Discussion
I'm at the Pyramyd Air Cup today. Veteran readers please help the new guys with their questions while I'm gone, because I won't have much chance to answer email. I will be back in the office on Monday.
Today we begin looking at the velocity of the Benjamin 310 BB gun. There have been so many comments and requests for me to test different things with this gun that I won't get through the whole velocity portion today. But I will get a start.
Hollow bolt
I mentioned the hollow bolt nose that differentiates the 310 from other Benjamin air rifles, but I don't think all of you understood what I was talking about. I remember the first time I encountered this as a kid, it fooled me, too. read more