by Tom Gaylord
Writing as B.B. Pelletier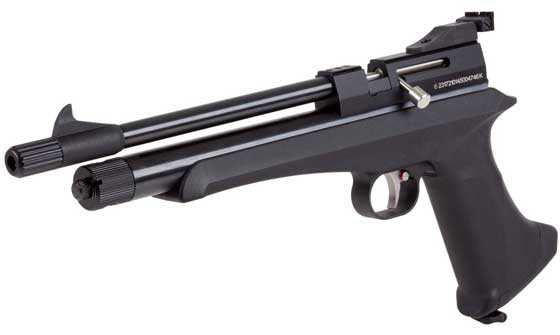 The Diana Chaser is a new CO2 pistol.
This report covers:
Chaser rifle
Crosman challenge!
The pistol
Grip is off
The bolt
CO2 chamber
More CO2
HOWEVER
Sights
Composition
Trigger
Bag
Evaluation
Summary
Okay, Bob, this one's for you! Several readers have asked me to test the new Diana Chaser air pistol, but my brother-in-law, Bob, has been the most vocal. Not that he wants to buy a pistol — he is interested in the Diana Chaser air rifle that is built on the same frame. Today I'm starting the test of a .177-caliber Diana Chaser air pistol. Both the rifle and pistol come in .177 or .22 caliber.
Chaser rifle
The Chaser rifle comes with everything you need to convert it into a Chaser pistol. The owner's manual describes how that is done. At this time I think that is the only way you can go. I don't see the parts needed to convert the pistol into the rifle. So, the rifle and pistol combination together seems like the better deal than just the pistol by itself. Unless price is an issue. Give that some thought before you buy either gun. read more