by Tom Gaylord
Writing as B.B. Pelletier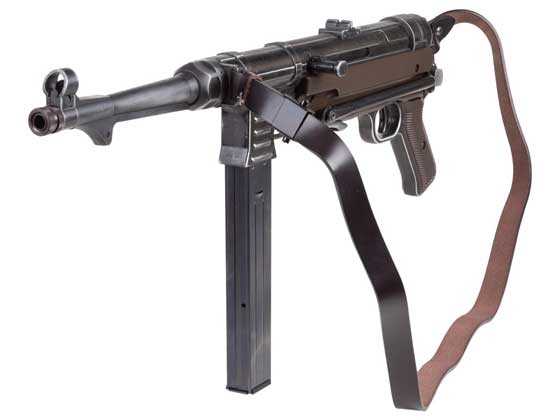 Umarex Legends MP40 BB submachinegun.
This report covers:
Other interests
Hornady Black Diamond BBs
Semiauto?
Umarex Steel BBs
Full auto
Back to Hornadys
How many BBs?
Shot count
Summary
Today is accuracy day for the new Umarex Legends MP40 BB Submachinegun. I've read reviews that say it is surprisingly accurate, so I was hopeful.
Other interests
Besides velocity, you readers had several other things you wanted me to try. I tried a few and will also report those results. Let's go!
Hornady Black Diamond BBs
First up were Hornady Black Diamond BBs. I loaded just 10 into the magazine, because I wanted to shoot a 10-shot group. The MP40 stops shooting after the last BB is fired, so there is no risk of dry-firing and wasting CO2. The gun already had two mostly fresh cartridges in the mag from the end of the last test, so I went with those until they were exhausted.