by Tom Gaylord
Writing as B.B. Pelletier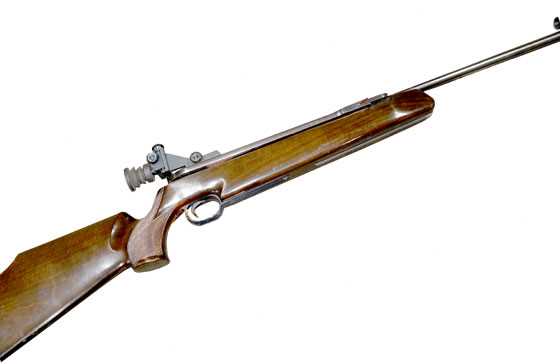 FWB 110 target rifle. I'm the one who cut off both ends of the gun in this photo.
This report covers:
FWB target rifles
First target rifle
How rare and what is it worth?
What's it like?
Sliding compression chamber
Same as a 300
Trigger
What does it feel like?
Summary
I was going to run the Daisy 99 today, but this opportunity to review the FWB 110 came along and things were just right for it. How about I do Part 2 of the Daisy 99 on Monday?
Most of today's pictures were provided by Tommy Cupples. My thanks to him for their use.
FWB target rifles
After World War II the world of airguns got a jump start from the reorganization of economies worldwide. In many countries there was disposable cash to spend and airguns vied for a share of it. In Germany the production of fine target air rifles like the Weihrauch HW55 and the Walther LG50-series brought formal airgun competition to the forefront. By the 1960s, things had heated up in both the competition realm as well as in the innovation and production of the guns. There were national titles to be won, and, before long, a world cup! read more