by Tom Gaylord
Writing as B.B. Pelletier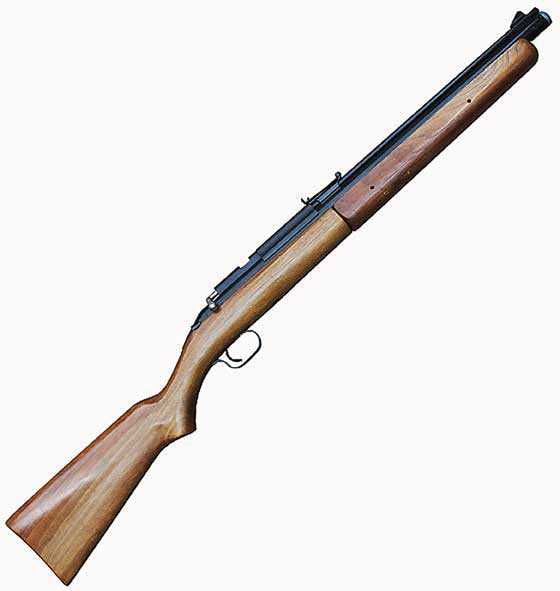 My Sheridan Blue Streak was purchased new in 1978.
This report covers:
What about a Steroid?
Today's test
Test 1
Test 2
Test 3
Trigger pull
Evaluation
Today we will look at the power of my vintage Sheridan Blue Streak. I bought this multi pump pneumatic new in 1978 and it has never had any maintenance. All I have done is faithfully oil the pump piston head with Crosman Pellgunoil when it needed it (at least every 6 months if you shoot it regularly, but every time if you only shoot it occasionally like me) and I always stored the gun with a pump of air in it. In the past 6-8 years I've upped that to 2 pumps of air.
What about a Steroid?
Always when I talk about a Sheridan, the topic of the Steroid Streak comes up. Why haven't I had my rifle upgraded by Tim McMurray? Well, the readers of The Airgun Letter know that I did own a Steroid Streak. It was a Silver Streak I bought new and sent to Tim to convert. Yes, it was more powerful, but I decided after testing it that I didn't need the extra power. What my old Blue Streak could do on its factory trim is good enough for me.