by Tom Gaylord
Writing as B.B. Pelletier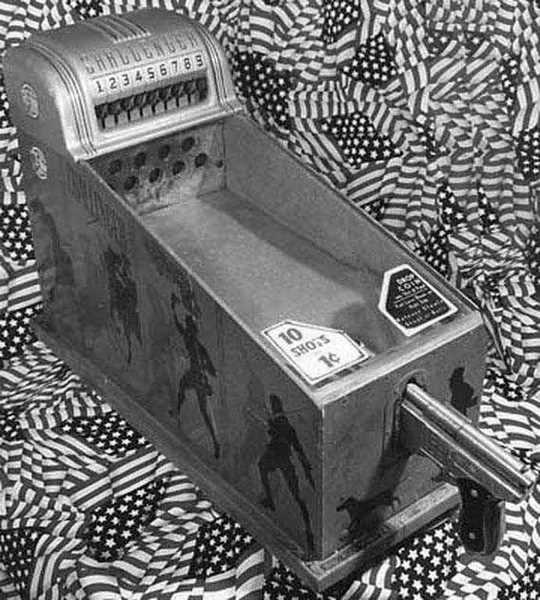 Called a countertop trade stimulator, the Challenger was one of many small shooting galleries that accepted pennies.
This report covers:
History
Money tight
Drop Coin into slot
The prize
The play
Shoot Hitler
On through the '40s
Now for something a little different. Instead of guns, let's talk about trade stimulators today — shooting gallery trade stimulators, to be specific.
History
In the 1930s, the world was in the middle of a hard depression, one which many people were not prepared to weather. Lifestyles of the Roaring '20s had to be revamped to survival in the '30s. For store owners, the pinch of tight money was particularly defeating because money is the lifeblood of trade. read more