By Tom Gaylord
Writing as B.B. Pelletier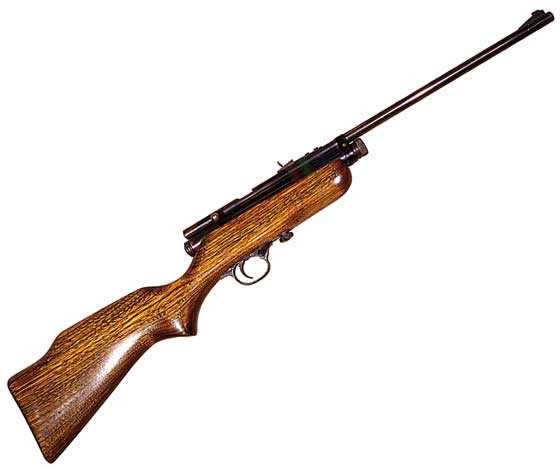 My .22 caliber Crosman 180 is the second variation.
This report covers:
Testing the gun as it sits
Warmup
Low power
Why just 5 shots?
High power
Power adjusted higher
Low power 2
High power 2
Power increased again
High power 3
Low power 3
Shot count
The cooling effect
Trigger pull
Summary
This old Crosman 180 is like an air rifle I have never seen before. Even though I have owned it for about 30 years, I have never really shot it that much. I certainly haven't tested it like I'm about to!
I was faced with both adjustable power and two power settings, which makes the test infinitely complex. So, instead of testing three different pellets, I only used .22 caliber Crosman Premiers. When you see how complex this test is, you will appreciate why I did that.
Testing the gun as it sits
Initially I shot the gun as it was  already adjusted. As I recalled, it shot Premiers at around 525 f.p.s. on high power in the past. I really didn't know what low power was doing, so that was where I started. The CO2 cartridge that was in the gun from Part 1 was still pretty full, so I started with it.