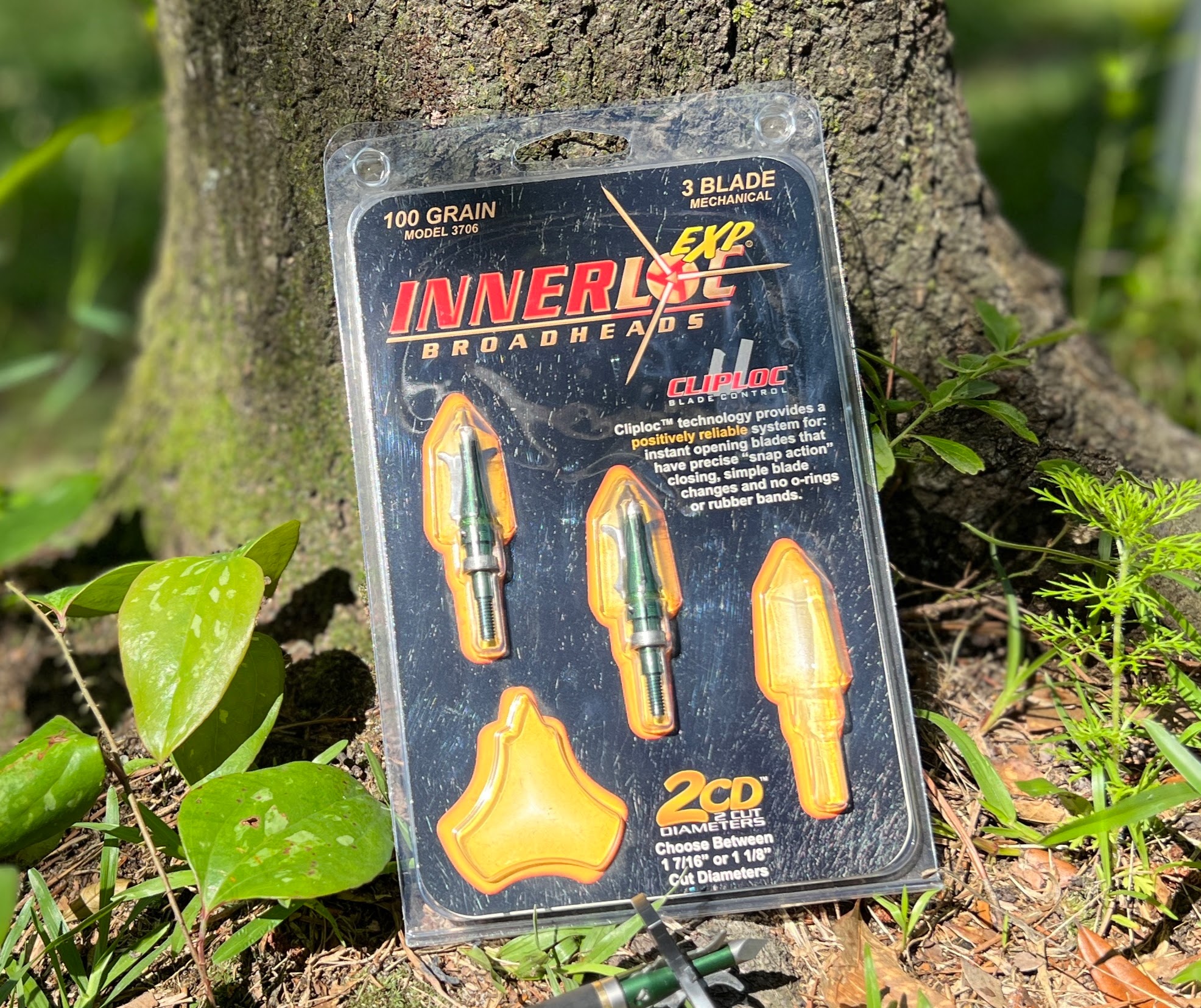 Gator Skin Fingers Are Still No Match For The Broadhead
For those of you that have gator skin fingers, move right along. On second thought you should read this too, after all a broadhead will penetrate gator's hide.
I know it is important to speak truth so I will, as opposed to lying. When I first dabbed my toes (Ha! Did you get that visual, toes?) into archery, I had no idea there was any other way to fix a broadhead onto a shaft than to use my fingers very carefully. I knew better after a couple installs, the broadheads would become loose, or worse I was concerned about cutting myself. I heard a little voice in my head say, "There's got to be a better way." That is where the search began!
Important reasons why you should NOT use your bare fingers even if you do have gator hide for skin.
The blades are purposed for piercing through flesh and bone, oh that's right, that's what your fingers are made of.
Many hunting situations may require you to be far from help, not a great scenario with a deep cut.
The smell of blood may attract large predators and you may become the hunted instead of the hunter, but maybe that's how you want to draw them in for the shot.
You may not get the broadhead tight, which could lead to losing it as you're walking in or when you load your arrow, and quite possibly, as it's spinning toward the quarry.
Those are great reasons to search for a better way, agree? You should!
Who did I ask? I would love to say my grandfather, my mom, or an Olympic Archer was there to guide me perfectly down the path, but again here goes the truth. I learned most of what I know from asking "them". Them who, right? I'll give you a hint; first name Search and last name Engine.
My first question was, "How do I safely fix broadheads on an arrow shaft?" That's all it took; Search Engine did their job and there was an explosion of information. 
The answer was more equipment; gloves and a broadhead wrench. My first thought was more equipment and less money in my pocket. The pain of both "inconveniences" was eased when I was directed to multiple options that were all less than five bucks.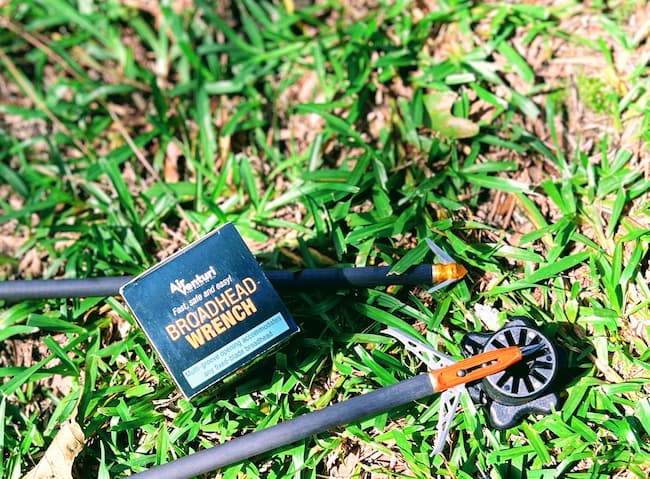 Accountability Comes At the End
The gloves are to contain your hands if they're sweaty or oily, so your fingers don't slip onto the razor blade broadhead while installing it onto the shaft. Depending on what broadhead wrench you choose, most are compatible with multiple blades. Place the broadhead into the wrench, insert the threaded end into the arrow shaft and turn until snug.
In case you need more encouragement a broadhead wrench is…
Easy to use.
Protects fingers from broadhead blades.
Small design for convenient carry.
Won't empty your bank or your wallet.
If I see your fingers on the razor blades of a broadhead, I may approach you slowly to subtly to get your attention, I wouldn't want you to cut yourself. Once your fingers are safe, these words will pour into your ears, "What are you doing?" I can relate if you don't know any better, but if you've read this, you're no longer ignorant but accountable.