Several manufacturers now make models available for under $400, but are these bargain crossbows up to snuff?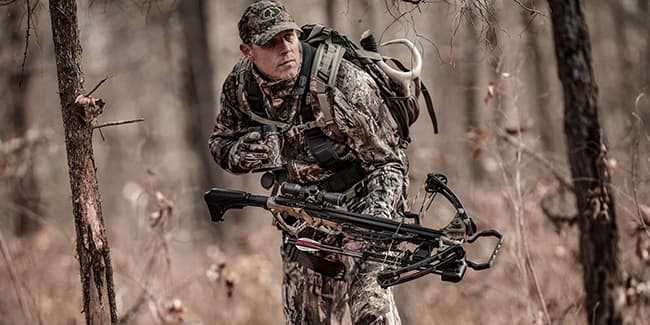 Hunting can get expensive.
From license fees to camo for all conditions to pricey optics, the costs of being fully outfitted for the field can add up quickly. And a rig can come with the highest ticket of all.
Some crossbow packages — equipped with tactical scopes, integrated cocking devices, and incredibly compact footprints — are approaching the $5,000 mark. They can certainly produce devastating results, but dropping several grand on a new crossbow just isn't practical for some shooters and hunters.
For crossbow hunting on a budget, sub-$400 models can be a great option.
Hunters who love the simplicity of a recurve crossbow can easily score one for just a couple hundred bucks. But even those who prefer more robust compound models can find options from CenterPoint, Barnett, Wicked Ridge, and Killer Instinct without breaking the bank.
And we're not talking slow, clunky setups. Some of these sub-$400 crossbows reach speeds of up to 425 fps, sport smooth-drawing cam systems, and weigh in at just a couple pounds more than a vertical bow.
Now, you're not going to get a top-of-the-line TenPoint or Ravin rig in this price range. These affordable crossbows might be slightly noisier, have a larger footprint, and lack some of the latest and greatest features, but they can still get the job done.
They're especially great for youth hunters, newbie shooters, or anyone interested in just dipping their toes in the crossbow waters. With proper care and maintenance, they'll serve you well for many years, and you can always upgrade down the road.
More important than the price tag on your crossbow is the time you spend practicing at the range and putting boots on the ground to scout for the coming season. It takes more than expensive gear to make you a good hunter.
If you're in the market for a solid, affordable crossbow under $400, check out these models: