Old Bows: What To Do Before You Pull That String Back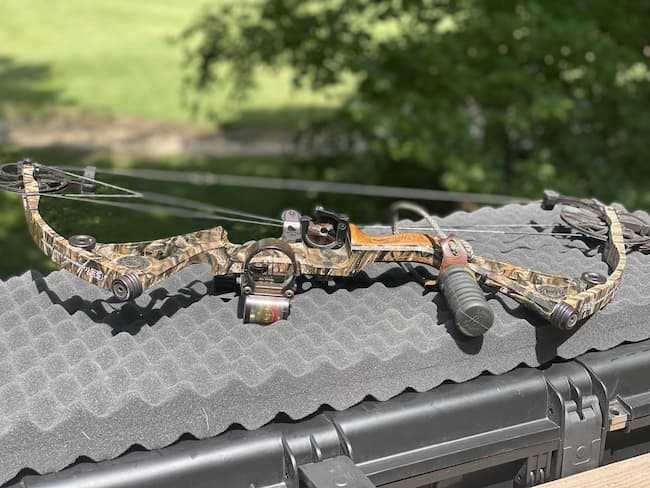 A loyal commenter here recently mentioned that he'd discovered an old bow in his grandmother's attic years back and began practicing with the stick and string before taking it out to hunt small game. But a limb on the aged bow cracked as he attempted to string it in the field, and now the found treasure is nothing more than a distant memory.
It was a painful lesson to learn, I'm sure, but one this archer won't soon forget.
Unfortunately, this kind of accident is all too common. And a bow simply breaking is probably the best-case scenario in this type of situation — an old, warped rig could potentially cause an errant arrow to injure an animal, or a damaged string could snap and injure the archer himself.
So whether you've lucked into a … heirloom or purchased a second-hand bow on the cheap, take a few steps to ensure the safety of your prey, your setup, and yourself.
Take it to a Pro Shop
This is probably the best and easiest option, unless you're an archery expert fully equipped with a bow press and all the necessary tools at home. Small imperfections and subtle damage can be challenging to find, but the trained eye of an expert can spot even the tiniest flaw or potential problem. Invest in a full inspection at a pro shop you trust and make any of the necessary fixes your tech recommends.
Perform Your Own Inspection
If for whatever reason you can't or don't want to take your new old bow to a pro shop, perform your own top-to-bottom inspection before shooting it. Depending on the type of bow, here's what to look for.
Limbs: Examine limbs carefully for any hairline cracks, chips, dents, or warping.
Cams: Look for cracks, bends, and evidence of uneven wear between the cams.
String: Find any broken threads, fraying, or uneven wear anywhere on the string.
Components: Check any screws, bolts, or other adjustable components to make sure they aren't loose, rusty, or broken.
Accessories:Inspect the rest, sight, and all other accessories for missing parts, loose components, or overall damage.
This is just a minimum checklist — you may encounter other issues or need to perform other tests, but this is a great starting point.
You might just need some oil or wax, maybe a new string, or you might need to head to a pro shop for an overall anyway. No matter the damage, make sure you put safety first.