This report covers:
The situation
My first air compressor
Back to you
You WANT it!
Labradar
Remember the Chancellor of the Exchequer
Today we look at those large airgun purchases that all of us face. No matter what our financial situation may be, each of us eventually arrives at this point.
The situation
You have been admiring, wanting and even lusting after something that is outside your normal financial reach. It may be an airgun, or even a piece of equipment like an air compressor or a chronograph. Whatever it is, it's a big one for you. Whaddaya do?
My first air compressor
I remember my first high-pressure air compressor. It wasn't the Air Venturi compressor that I now use. It was an Omega Supercharger that I bought from Airguns of Arizona at the SHOT Show. When I looked at it and saw what it could do, I was flabbergasted! But the lady standing next to me was even more flabbergasted. Flabbergasted-ier? The lady was my wife, Edith, who knew the machinations I had to go through to get my carbon fiber air tank filled. I had to find a shop willing to do it and at times that entailed a 60-mile round trip to get to the one place that was both able AND willing to fill a non-diver's air tank. Some places COULD fill the tank to 4,500 psi but they stopped at 4,000 psi. They always gave me some flimsy excuse that sounded like Melinda Dillon telling Darren McGavin, "We don't want to waste electricity," when she turned off the leg lamp in the movie, A Christmas Story.
Anyhoo, my wife had the business checkbook out so fast I didn't see her move. It just appeared in her hand. That compressor was around a thousand dollars with my writer's discount at the promise of writing a feature article for Shotgun News. But it represented freedom from dive shops and their self-imposed "regulations." Now I was the one who determined how far to fill the tank and when, instead of a two-hour trip, it was a 15-minute journey into the garage, with 13 of those minutes just listening from my office as the compressor did the work. That compressor was a business expense that was instantly recognized as vital to the success of this blog.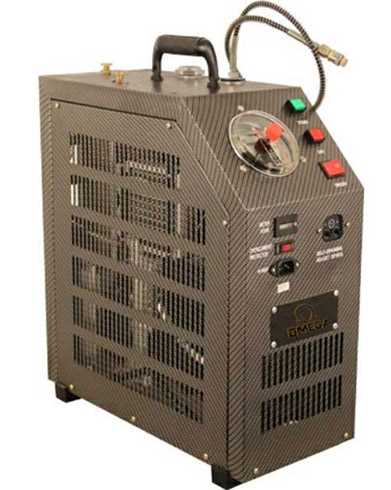 Omega Supercharger air compressor.
Back to you
Enough about me; let's talk about you. Today's report was inspired by reader shootski who commented yesterday,
"B.B. and Readership,
I'm celebrating my personal New Year today!
This is the 74th anniversary of Earth being "blessed" by a bundled shootski arriving to terrorize the Vienna Woods and foothills.
I received a rain check for the price of a PANTHERA/other shooting item(s) from my darling spouse of fifty years for when I decide on what caliber to get and IF i really need one.
Meantime the Left eyeball continues to amaze me and the three different drops four times a day are SO MUCH FUN! BUT, I will continue to do them and give thanks for my good fortune.
Keep those resolutions!
shootski"
So, you have been watching something and wishing/hoping/wanting to act on it, and now the Chancellor of the Exchequer has blessed the action. Whaddaya do? Well I HOPE that before you spend your hard-earned money on a major purchase you give it long consideration. When the money is gone, it's gone and all you may be is wiser about why nobody should make the same mistake you just did.
I have written several reports recently about learning who you can trust and who you should not. And there may be the impetus of need, like I just mentioned in my story of the compressor buy. My fear was the compressor would not live up to its operating hype, but there was no doubt that I needed a high-pressure air compressor.
But with an airgun there is the idea that the one you want is really the one you want. We have no NEED of airguns, beyond the fact that they are a fundamental part of our hobby. This one over that one is simply an issue of choice. It's that way for air compressors today too, but when I bought my first one it wasn't. The choices were few, back then. In fact when I sprung for the Omega, it was the only game in town.
You WANT it!
Believe me, BB understands wanting things. He wants things, too. But when you want something it's prudent to ask yourself why you want it. Is it something you have been tracking for a long time? Have you done your research? Or is this something people are talking about on the forums and you have money that's burning a hole in your pocket? Let me give you a second example.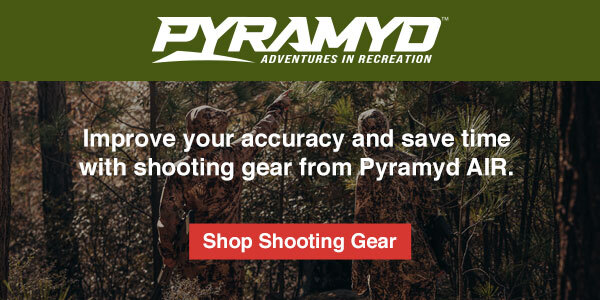 Labradar
Okay, here I go again — selling the Labradar chronograph that Pyramyd AIR doesn't even carry. Why am I doing this? Well, a couple months ago I was at my rifle range, testing the velocity of a big bore air rifle. I couldn't test the accuracy as well, because it would have taken too long to align the chronograph skyscreens with the target at 50 yards. I've shot up too many chronograph screens in the past to try to do that!
This day was also rainy and there were other shooters on the range. I had to position my skyscreens out forward of the roof on the range so they could "see" the sky, and I had to try to read the display with binoculars.
I can't test a big bore in my house and at the time I had to test velocity separately from accuracy for the reason I just mentioned — until reader Hank clued me in to the Labradar. It's a doppler radar that needs nothing downrange, so there's nothing to get shot. Yes, the FX chronograph is also a doppler radar, but it has to either be attached to the barrel of the airgun or placed very close to it and it isn't convenient to do that in a lot of cases. The Labradar was designed for the work that I do.
Did I NEED a chronograph? No — I have several. Did I NEED a Labradar? Yes! If I could afford it (business expense) it has features that I really need.
Reader shootski tells me that he recommended this one to me a year earlier, but at that time I hadn't had the experience I just described. So this time it was an in-your-face situation that drove me to make the purchase. I imagine if you lost an animal you shot at you could be driven to make the same sort of decision, maybe not for an airgun but perhaps a night vision scope or just a better scope?
Remember the Chancellor of the Exchequer
My neighbor, Denny, has been a lucky boy this Christmas. He received a new Kimber 9mm M1911A1. And Denny shoots a LOT, so he's always buying powder, primers and bullets.
Denny's wife likes to knit. In fact she founded a woman's organization called the Knitwits and Denny tells me that they actually do knit (sometimes) when they get together each week. So he bought her a knitting machine for Christmas. It wasn't expensive — about what you would pay for a nice progressive reloading press.
"Ahh, but Denny", I said "yarn is her powder, primers and bullets!" I don't know if he had thought of that before but he knows it for certain now.
Fair is fair, guys!