by Tom Gaylord
Writing as B.B. Pelletier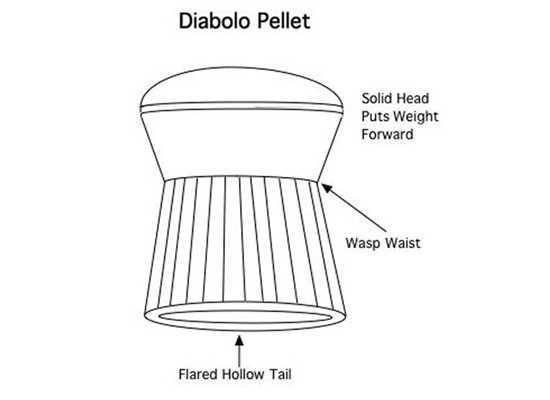 The diabolo pellet exists in four smallbore calibers.
This report covers:
History
Back to Sheridan
Early success — sort of
Why .20 caliber?
The next speedbump
Boom
Bust
Summary
Today we take a look at the .20 caliber that is also popularly labeled as 5 mm. There were Quackenbush airguns in the late 19th century that were made in .21 caliber and Crosman made some gallery airguns in .205 caliber, but the true .20 caliber didn't exist until it was created by Sheridan in 1947.
History
According to Ronald Elbe's book, Know Your Sheridan Rifles and Pistols, 2nd edition, copyright 2018 by Ronald E. Elbe, the 5mm pellet (and airgun) existed in Europe prior to the launch of the Sheridan model A (the Supergrade) in 1947. This is the first time I have been aware of that fact. To the best of my knowledge, only the Zimmerstutzen parlor rifle existed as a 5mm, and that size was at the high caliber range of the rifle. It would be a new ball size 21 or an old ball size 17. But a zimmerstutzen is a firearm by the strictest definition, so I need to find out more about the existence of these pre-Sheridan 5 mm airguns. read more