by B.B. Pelletier
Before I begin, just a heads up that the July podcast has been posted and there's a new instructional video.
Dr. Robert Beeman was a professor of marine biology at San Francisco State University when he and his wife, Toshiko, started their company out of their home in the early 1970s. He selected many of the same European model airguns that were sold by Air Rifle Headquarters, but his marketing was far more aggressive. He also published a catalog, and from the third edition on, the cover was in full color.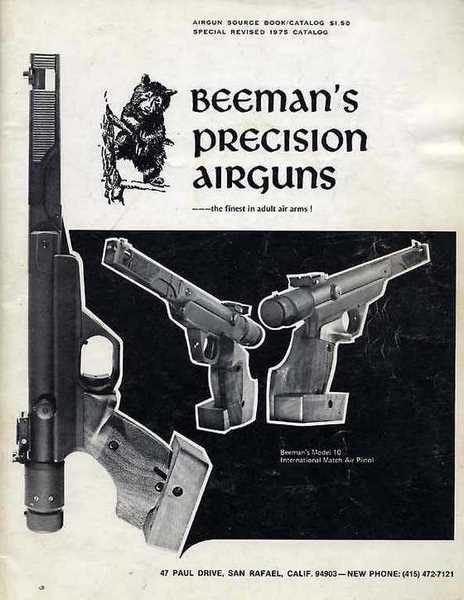 Both the first and second editions of the Beeman catalog had black and white covers. They are very rare and valued highly among collectors.