by B.B. Pelletier
I wrote like crazy to get yesterday's post out on time, but I only touched on a small portion of the show. Today I'll just show you some more pictures, so you can appreciate how things went.
For the several people who suggested that Pyramyd Air sell dented tins of pellets and used guns on their website, the problem is time. They have three people updating the websites (there are two primary sites) all day long and they still get behind at times. The idea is a good one and I think after seeing the reaction at the show, they will try to do something about it.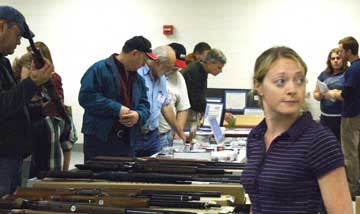 Another shot of Pyramyd Air, with customers everywhere.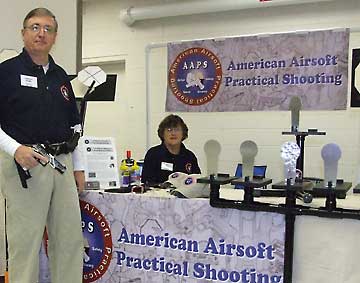 The American Airsoft Practical Shooting Federation is starting leagues for action pistol competition. We will be covering them in the near future.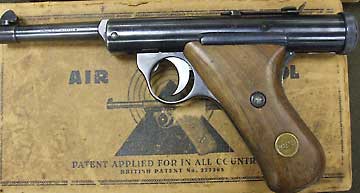 I blogged a Haenel model 28 for you, but this beauty came in the original box!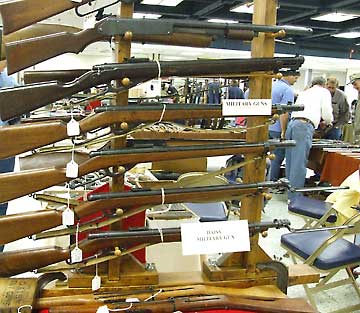 The two Model 40 Daisys on the bottom both have their original bayonets.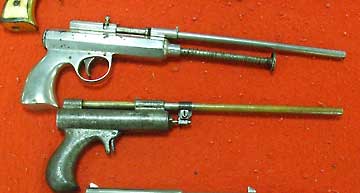 A pair of spring pistols from the 19th century.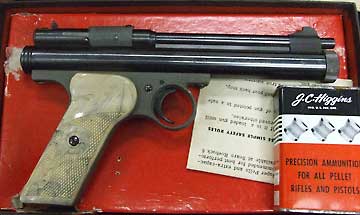 The Crosman model 150 isn't a rare air pistol, but the one marked J.C. Higgins is!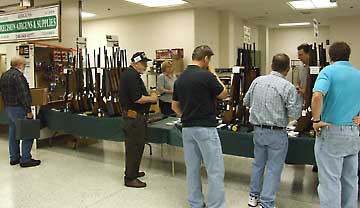 Precision Airguns and Supplies was the other dealer at the show. They had traffic, too!
This is the last post I'm doing on this show, though I'll write an article, also. Tomorrow, we'll get back to airguns. Oh, and I have a special treat in store for you!