2007 Roanoke airgun show! – Part 2
by B.B. Pelletier
I wrote like crazy to get yesterday's post out on time, but I only touched on a small portion of the show. Today I'll just show you some more pictures, so you can appreciate how things went.
For the several people who suggested that Pyramyd Air sell dented tins of pellets and used guns on their website, the problem is time. They have three people updating the websites (there are two primary sites) all day long and they still get behind at times. The idea is a good one and I think after seeing the reaction at the show, they will try to do something about it.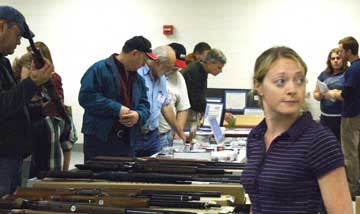 Another shot of Pyramyd Air, with customers everywhere.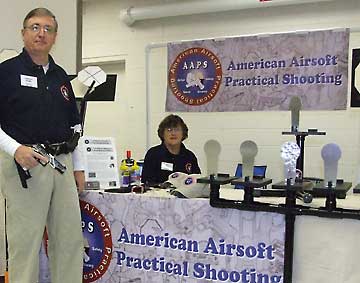 The American Airsoft Practical Shooting Federation is starting leagues for action pistol competition. We will be covering them in the near future.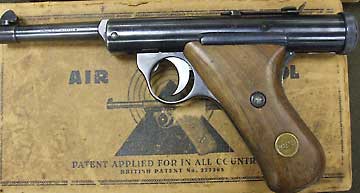 I blogged a Haenel model 28 for you, but this beauty came in the original box!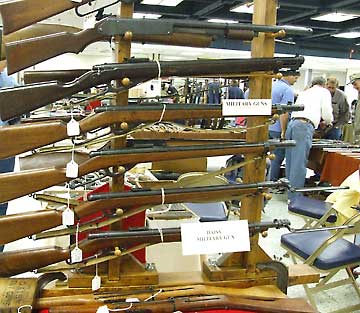 The two Model 40 Daisys on the bottom both have their original bayonets.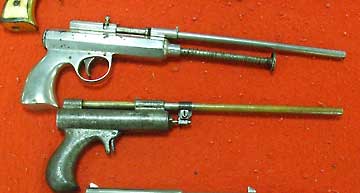 A pair of spring pistols from the 19th century.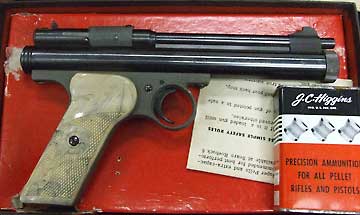 The Crosman model 150 isn't a rare air pistol, but the one marked J.C. Higgins is!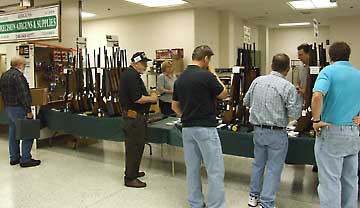 Precision Airguns and Supplies was the other dealer at the show. They had traffic, too!
This is the last post I'm doing on this show, though I'll write an article, also. Tomorrow, we'll get back to airguns. Oh, and I have a special treat in store for you!
Tom Gaylord is known as The Godfather of Airguns™ and has been an airgunner for over a half-century, but it was the 
Beeman
 company in the 1970s that awoke a serious interest in airguns. Until then, all he knew were the inexpensive American airguns. Through the pages of the Beeman catalog, he learned about adult airguns for the first time. In 1994, Tom started
The Airgun Letter
 with his wife, Edith. This monthly newsletter was designed to bring serious reports about airguns to the American public. The newsletter and
Airgun Revue
, a sister magazine about collectible airguns, was published from 1994 until 2002, when Tom started
Airgun Illustrated
-- the first American newsstand magazine about airguns. Tom worked for three years as technical director at
AirForce Airguns
, the makers of the 
Talon, Condor, and Escape
 precharged air rifles. Today, he writes about airguns and firearms for various publications and websites. He also makes videos, and you'll find short clips embedded in some of his artices on Pyramyd Air's website. Tom is a consultant to Pyramyd Air and writes under the name of B.B. Pelletier.