After more than 15 years this is still the top 8-shot 4.5mm target pistol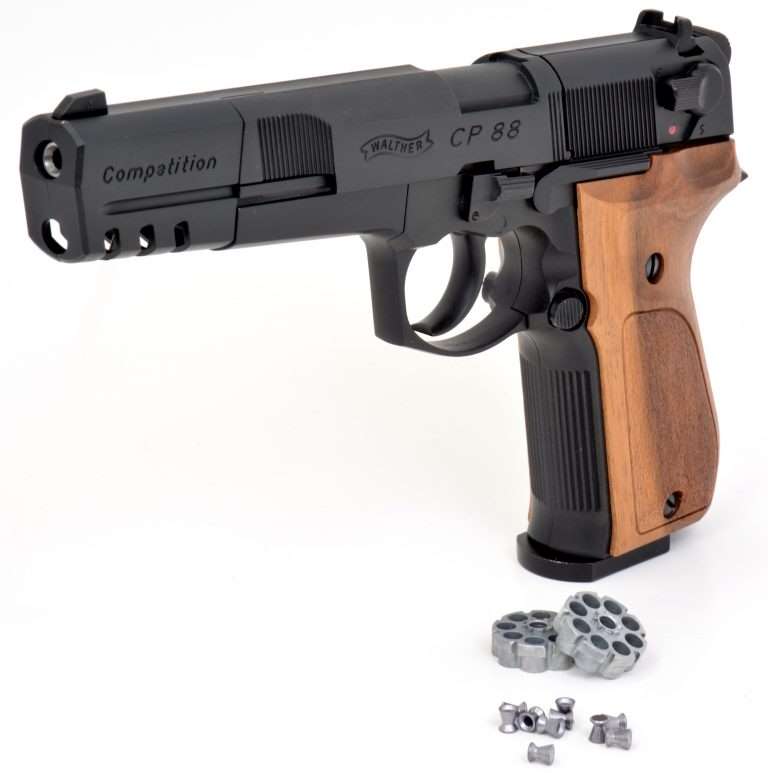 There's an old belief that if you do things right the first time you don't have to do them over again. A little more than 15 years ago Umarex and Walther did something absolutely right called the CP88, and it is still one of the very best 4.5mm multi-shot pellet pistols you can own.
The 9mm semi-auto it was based upon, the Walther P88 was, at one time, one of the top ranked semi-autos in Germany for law enforcement use, a finely crafted, high-capacity 15+1 pistol with exceptional handling and accuracy. It was, however, an expensive handgun for law enforcement use and was only produced in its original version from 1987 to 1993, when it was replaced by the slightly smaller and less expensive P88 Compact. The lower manufacturing cost was due to minor changes in the pistol's design which simplified some of its features. The Compact version was discontinued in 2003, by which time the new polymer-framed, striker-fired Walther P99 had replaced the P88 in the holsters of most German law enforcement officers.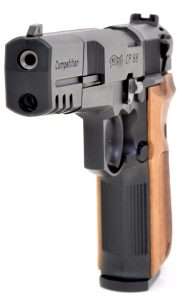 For the market segment (both in Europe and the U.S.) it was intended for, which was law enforcement, the P88 was almost too good of a handgun, yet it provided every feature police officers carrying a semiautomatic pistol could possibly want. It was built on a lightweight precision alloy frame with a 31.5 ounce carry weight, had fully ambidextrous operation, a double action, single action trigger, a decocker, and adjustable sights. It was nearly a target pistol, and in fact, two target pistol versions of the recoil-operated, locked-breech semiautomatic 9mm pistols were produced. One was the P88 Competition with an SAO (single action only) trigger, standard length 4-inch barrel (the P88 Compact had a shorter 3.93 inch barrel), and a very limited production P88 Champion model fitted with a 6-inch competition barrel and the SAO trigger. Discontinued in 1992, today you'll pay upwards of $3,000 for a mint condition P88 Champion and between $1,500 and $1,800 for a 95% to 98% percent condition gun, according to the Blue Book of Gun Values. Now, if you like the look of the P88 Champion and don't mind stepping down from 9mm to 4.5mm, you can have one for a whole lot less.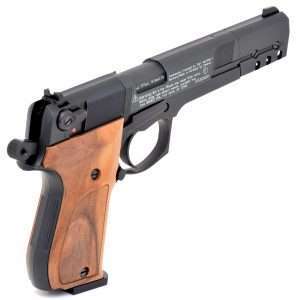 Once again, like the original 9mm semi-autos, there are two versions, the Umarex Walther CP88 Competition with the 6-inch Champion barrel length, and the CP88 with standard 4-inch barrel length, but it is the Competition version that is the more appealing of the two 4.5mm pellet-firing models.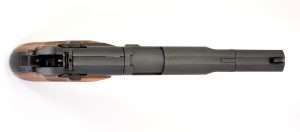 The CP88 is not a new gun compared to the latest crop of CO2-powered air pistols, but rather a 21st century standard bearer of the legendary 20th century models now long gone and now considered to be collectible firearms. Interestingly, the Umarex Walther CP88 has actually been in production longer than the 9mm P88 models!
At one time during the CP88's production run there was actually a third version, a very handsome nickel plated Competition model. If you were lucky enough to purchase one, it is now a collectible as well. The latest matte black oxide finish CP88 Competition model pictured has the same great design. This version is fitted with the factory optional hardwood checkered grips in place of the standard hard plastic grips. It's a worthwhile upgrade both for looks and handling. But the CP88 is more than just a good looking version of a legendary 9mm Walther semi-auto, the Champion model is also an impressive and affordable 4.5mm target pistol that has earned the rights to its famous name.