by Tom Gaylord
Writing as B.B. Pelletier
This report covers:
cataract surgery
My answer
After surgery
Something special
Summary

cataract surgery
Today's topic is one I've been sitting on for several months. It was sent in by reader Ed, who says, " Tom,
I have a topic I'd like you to cover.
I had cataract surgery a few weeks back, I had distance lenses inserted. So I'm pretty much healed up now and back to 20/20 with glasses.
Here's the hard part. How do I shoot with glasses? Should I use my all-around glasses or close up ones? Should I adjust scope focus with or without glasses, and then deal with the AO dials?
I know you've had eye issues so I'm hoping you have some good insight here.
Thanks,
Ed"
My answer
Well, Ed, I had cataracts removed from both eyes several years ago and my experience was that my distance vision improved after the operation. Like you I had distance lenses inserted. My eye doctor told me that sometimes the lenses that do both distance and closeup don't work as well as people expect and she recommended I didn't spend the money for them. So I just keep wearing bifocal glasses as before but with improved distance vision. In my most recent eye examination my eyes tested 20/20 with my glasses. My right or sighting eye tests 20/20 without glasses and my left eye tests 20/25 without them, so my prescription isn't a strong one.
But I had eye problems years before cataract surgery. A three and one-half month period of being fed through an intravenous tube following several operations in 2010 left me dehydrated in early 2011. That affected my eyes severely. I couldn't see the sights on handguns. I had to wear reading glasses with 2.50 diopter correction just to see the front sight. But with those glasses I was able to shoot again.
People say the target seems blurry to them when they focus on the front sight. Try doing it with reading glasses on sometime! It's really blurry! But as long as you can see the front sight in relation to the rear notch, you can shoot.
So that's my answer to Ed — shoot with your regular glasses on. When I shoot pistols I still use reading glasses with 1.25 diopters correction, but the rest of the time I use my regular glasses for everything.
That goes for scopes, as well. Just leave your regular glasses on and do everything through them.
After surgery
After cataract surgery it takes a little time for your eyes to "normalize" again. At first they are sensitive to the greater amount of light coming through. But after a week you should be back to seeing things as before, only they will be clearer. Many things will much better, such as driving at night. Oncoming headlights won't dazzle your vision anymore, and during the day you will see things more clearly. That will include your intended targets. Premium replacement lenses can correct other vision problems such as astigmatism, too, so you could get a real vision boost from the surgery.
Something special
Now I have something special for you. For years people have asked me where I got my long shooting sandbag. I got it from a guy at a gun show and he didn't have a business I could refer people to, so no help there. Then I noticed that Pyramyd Air sells Caldwell shooting bags. They don't have this one that's called the Tack Driver so I found it online from other dealers.
It sells for just over $30. Fill it with crushed walnut shells and you have a sandbag with half the weight and all the support of the real thing.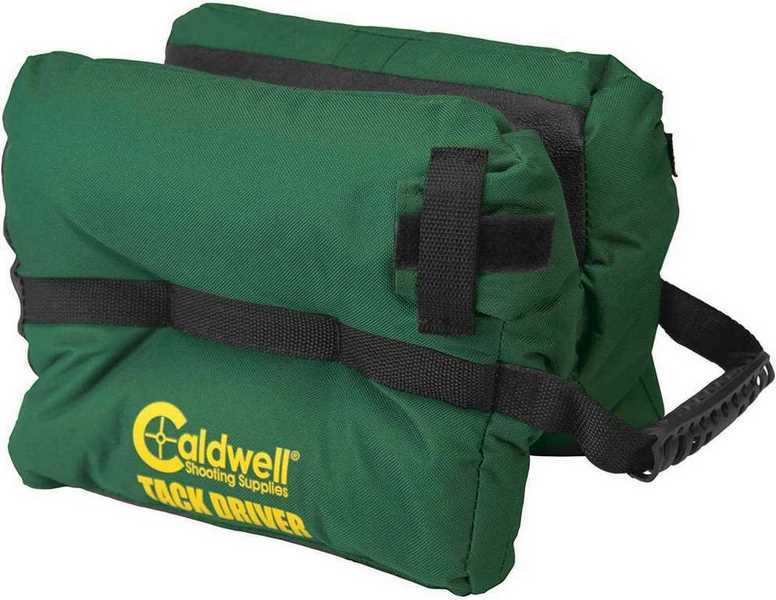 Caldwell's Tack Driver is a large sandbag that will steady your long guns at the range.
I was going to do a whole report about this bag, but I thought it might sound a little thin. So I'm just telling you what to look for and you're on your own! My other bag is now more than 10 years old and is showing signs of wear from use. This one should be the last shooting bag I need to own.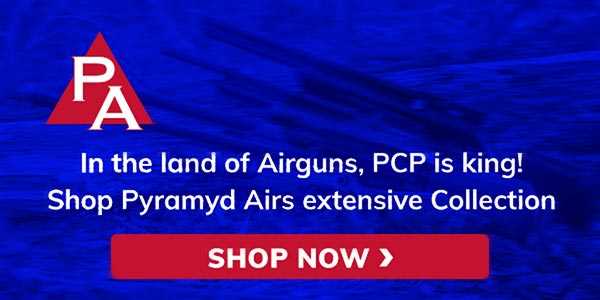 Summary
That's it for today. Sometimes I just need to get these things off my chest.